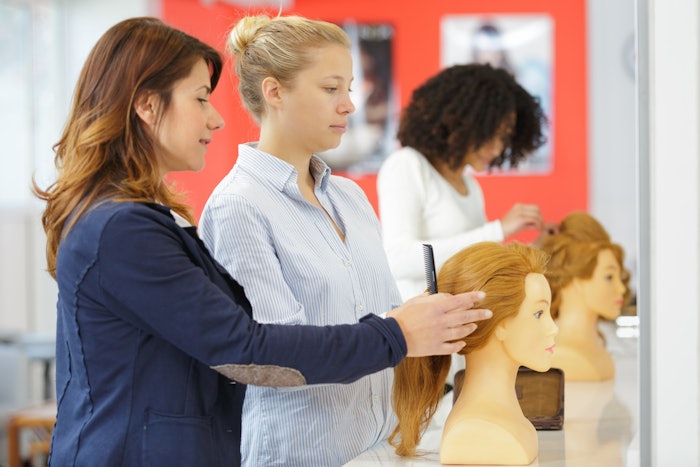 Below, PBA Executive Director Nina Daily shares a message after the U.S. Department of Education declared cosmetology to be a low-value program. 
Dear PBA Community,
I want to deliver an important message from our Government Affairs Team that needs urgent action. The Gainful Employment Rule from the Department of Education measures the debt of loans to income after graduating school. The Department of Education has determined that Cosmetology is a "low value program." 
Although we support the Department's transparency to determine the most effective process to define gainful employment within the Professional Beauty Industry, we have great concerns regarding the inaccurate reflection of career earnings within our industry under the proposed rule.
The methods to determine the full income of a licensed beauty professional are flawed and incomplete. It is difficult to collect data on income earned by all beauty professionals in our industry because of the varying options of employment.
The responsibilities placed upon cosmetology schools are not achievable within the parameters the Department of Education is proposing. The career path and employment of beauty professionals differ from individual to individual. This proposed rule would make beauty schools ineligible to offer financial aid thus harming the student who chooses to pursue a career in beauty and wellness.
Join us by submitting your comments to the Department of Education. If you received financial aid when you went to school, please share your story. Please let the Department know how taking financial aid away from students choosing to attend beauty schools to join our diverse industry, could impact you.
The comment period ends June 20.