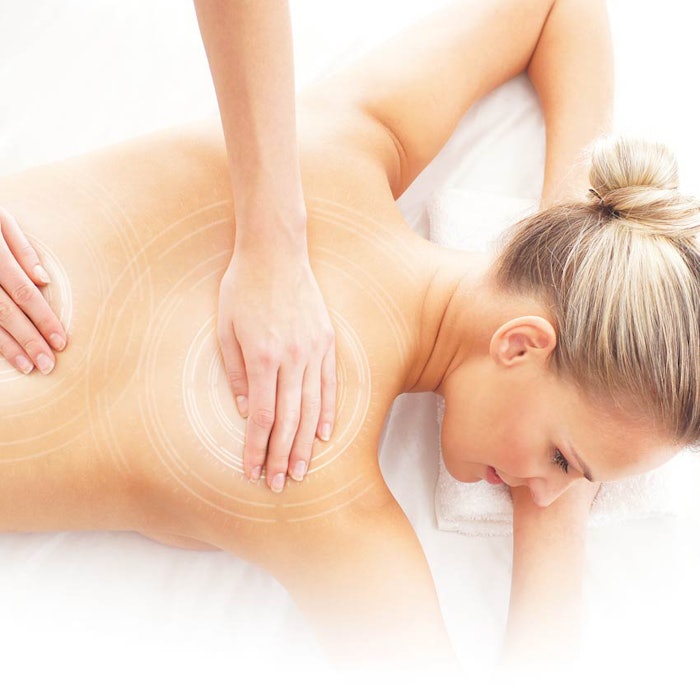 Many years ago, when I was managing a team of massage therapists at an upscale spa in San Francisco, my primary tasks were to hire, train and review treatments, service and staff. I had to be exceptionally adept at understanding the difference between a good session and a great one—between a practitioner with training and one with talent. But it wasn't until I started my own day spa that I discovered what makes any spa experience transformative.
Back when I was reviewing bodywork exclusively, I remember feeling that perhaps I was developing a new sense—a seventh sense. I was learning how to listen to the language of touch. From this viewpoint, I started to see that massage could be more than just a series of well-executed techniques. Treatment had the potential to be a living song, a therapeutic dance, a moving dialogue crafted for each client—if the practitioner understood the innate power of the craft and how to create a conversation through touch.
Some of the questions that came up during these sessions included the following.
What does a flow communicate?
How does the practitioner enrich or distract from the overall experience?
Is the goal for the treatment even clear?
I'll admit that getting paid to be on a massage table and take notes for work made me the envy of many friends, but it wasn't as romantic as they probably imagined. My job was a physical one, and required both the therapist and the trainer to develop a nuance to the craft—a way to communicate the difference between an ordinary session and an extraordinary one.
My inspiration for this work came from my own journey in healing; as such, I always tried to design treatments that worked beyond just the physical body ... those that would quell the mind and kindle the spirit. Transformative means a total shift of being.
There isn't a formula for life-changing facials or massage; however, some helpful points can be considered to help you design transformative treatments. Following are the top five principles in crafting a profound spa experience.
1. The Intake—Ask Powerful Questions
If you keep the intake limited to the physical body, you'll most likely be limiting results in the physical body. Consider asking your clients the following questions.
Is there an emotion connected to that area for you?
Describe your energy levels during the past few days and weeks.
What's your relationship to work?
How is the quality of your sleep?
How much water do you drink?
How would you like to feel after your treatment?
You don't have to have all the answers, but you need to be willing to ask the questions. What you're really doing is creating a space for your client to discover the connections between physical discomfort and lifestyle, between pain and pattern. Asking powerful questions that extend beyond the superficial layer of skin or muscle tension can set the tone of a session and broaden a client's frame of mind about why this particular treatment matters.
2. The Preparation—Set an Intention
Invite clients to set an intention for their treatment and then—here's the kicker—show them how. It can be as simple as a single word—peace, love, balance, whole, open—or a statement—"I am complete. All is good. Let go of what no longer serves." Instruct them to inhale this as their mantra and fill their entire body, and then exhale their mantra and fill the entire room. Repeat this for three full cycles. At any time during their treatment, they can return to their intention simply by engaging the breath. The most important part in setting an intention is your willingness as the practitioner to support the process. Be a guide. Setting an intention is about creating a point in space from which you can depart from and return to. This is often all clients need to be present.
3. The First Touch—Breath Work + Body-rocking
Palpating over the blanket is an excellent way to get a general read of the entire system. Whether your client is in for a facial or massage, it's a powerful way to connect. What's moving? What's not? How do alternating sides of the body compare? How receptive are they to your touch? Are they deepening their breath, falling asleep or tensing? As a practitioner, this becomes your way to look at the big picture before focusing in.
4. Client-crafted Therapy—Holistic Design
Imagine having an hour-long conversation with someone who repeated the same five sentences over and over again. That's how it feels when a therapist is repeating the same techniques in a session, even on different areas of the body. Custom-crafted therapy is one of the signs of a gifted esthetician or massage therapist. Curating a treatment can be the reason why a client commits to you for years. It's also a way to show off your creativity, refinement, expertise and thoughtfulness. You may be blending skin care products, integrating crystals or sound therapy, or weaving in a variety of modalities, all in an effort to achieve the ultimate goal of the client.
For example, let's say Sheila has been suffering from headaches and restless sleep. One approach would be to bring energy to her lower body through Thai massage; focus on her shoulders through trigger point therapy; and perform facial massage through marma point and acupressure to relieve tension in her jaw, eyes and mouth.
Another approach would be to layer in a variety of texture, tools and temperatures to soften her body as a whole. Administer long strokes and still point compression. Push-pull the joints. Knead muscle. Bone tap. Use hot towels and cold globes. Massage with the elbows, knuckles, flat fists or palms.
There is no limit to what you could design for a transformative treatment; however, the most important aspect to custom-crafted treatments is understanding the why. What is the purpose of the session—to energize, pacify, stimulate, detoxify or soothe? The goal of the treatment directs the practitioner's choice of healing methods, and continuing your wellness education will give you access to the tools and techniques needed for a dynamic session.
5. Post-care—A path to Whole Health
You have the opportunity to play an integral part in your clients' lives. You may see Sheila for an hour once a week or once a month, if she's on a regular schedule. It's good to remember that treatment is part of a wellness plan, not the whole of it. Daily self-care will have a greater impact on a client's overall health than anything possible in session. This is why supporting home care becomes an indispensable tool following every treatment.
Three simple touchstones are available for clients to continue their self-care.
1. One product recommendation from each treatment. Along with the power of the product itself, this becomes an important daily reminder of the experience you created for them, particularly if it has a unique aromatic note or a physical action, such as warming or cooling. The body remembers, and an inviting scent or texture can inspire the recall.
2. One practice to integrate into their lifestyle. What would make a difference on a daily or weekly basis for your client? Could meditation, yoga or breath work support their quality of life? Perhaps an all-natural recipe for health? Even if you know it's difficult given their lifestyle, always make the suggestion. If possible, offer a simple way to begin, either with a referral or a link to resources.
3. Treatment plan suggestion. What was the reason for your client's visit? Based on this, what would a treatment plan look like with you? Be specific with frequency and types of treatment, to make it easier for them to say, "Yes."