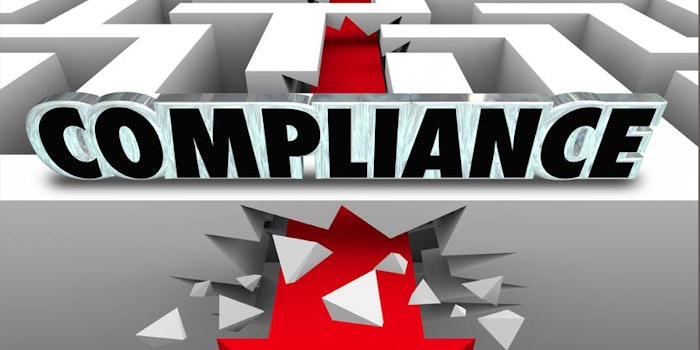 Compliance in medical spas is more important than ever; however, it's also never been more difficult. It's often hard to isolate just what is required of you as a medical spa amidst the web of several different licensing boards, patient privacy laws, ownership restrictions, anti-kickback laws and more—all of which can vary by state. This is in addition to U.S. Food and Drug Administration (FDA) and United States Drug Enforcement Administration (DEA) regulations depending on the treatments offered at your facility. 
To add to this complexity, as the medical spa industry continues its rapid growth, the industry is drawing more attention from regulators. Just this year, the industry has seen stricter enforcement when it comes to issues, such as microneedling, the importation of fake Botox and the unauthorized practice of medicine. 
What Will Draw an Investigation?
It's often not easy to predict whether or not you will be investigated. Many medical spas operate in gray areas today with seemingly little consequence because regulatory agencies don't have the resources to constantly oversee a rapidly growing industry. Inspections are often complaint-driven, and the four most likely source of complaints are:                       
Patients;
Competitors;
Disgruntled former employees; and
Disgruntled ex-lovers/spouses.
Even if you've managed to stay on the good side of everyone you and your business have come into contact with, it doesn't mean you won't experience a visit from a regulator.
Oftentimes, if one medical spa is reported, the inspector will check in with all nearby medical spas. If one of your neighbors is less personable than you, you still might find an inspector at your door. Remember, too, that these investigations aren't always carried out behind a badge. For your business, your license and your patients, it's best that you are fully compliant at all times. 
Knowledge is the Best Defense 
Know the laws. Tracking down every law affecting your medical spa can be a daunting process, so it's important that you consult a health care attorney in your state, preferably one with experience with esthetics. Because so many different laws affect medical spas, it's imperative that your attorney has familiarity with this industry specifically, because in many states there are nuances that can be easily overlooked.
Train your staff. Once you have the laws down, you must be sure that all of your staff members are trained to operate within those laws. Your business is only as compliant as your least compliant employee, and if you are an owner, every breach of protocol can be traced back to you.
Actively keep up on industry news. This industry changes fast. Not only are licensing boards re-examining how they handle existing treatments, but new treatments are constantly making their way to the market. Technology often moves faster than the law, and you must be ready to update your policies when the laws begin to catch up.
This may seem like a lot to undertake when you might know one or more medical spas that are operating without worrying about any of it. With the increasing regulatory climate—and with the potential financial and/or criminal penalties at stake—this really is a case of an ounce of prevention being worth a pound of cure.
Avoid legal issues with your medical spa by making sure you are on top of the latest medical spa regulations and business practices. Skin Inc. and Face & Body Midwest have partnered with the American Med Spa Association to offer an entire day of medical spa education and training on Jan. 21, 2017.