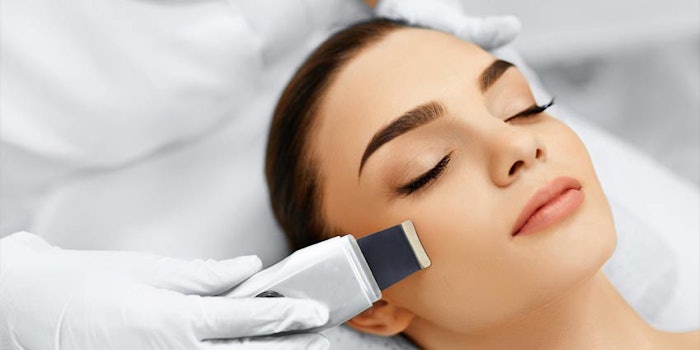 If you want to have continued growth and outperformance with your spa business, a medical spa is where it's at.
Operating as a segment of the day spa, medical spa revenue is expected to reach over $3 billion in 2016, marked by rapid growth of the anti-aging and aesthetic laser industry, according to Marketdata Enterprises. The research firm also estimates that 58% of medical spas will grow 5% each year. American Med Spa Association (AmSpa) is also noting the surge.
The AmSpa organization has experienced a 20% growth in its memberships, as well as a 32% increase in its web traffic since December of 2015, said AmSpa founder and director, Alex Thiersch, J.D. This surge of interest in AmSpa is indicative of the expansion and advancement of the aesthetics industry as a whole. New technology, younger patients and a desire to avoid surgery, among other motivations, have led to an explosion of new consumers in the medical spa industry.
Marketdata Enterprises estimates the average profit margin of a medical spa is 14% of net sales.
Marketdata Enterprises estimates the average profit margin of a medical spa is 14% of net sales. Start-up costs range from $700,000 to $1 million, with up to half of that devoted to buying or leasing the latest laser machines. 
Obstacles that have limited medical spa success in the past have included widely varying state regulations, botched procedures resulting from improper use of laser machines, poor expense controls, and a spate of failed franchises, according to John LaRosa, research director at Marketdata Enterprises. 
"However, most of these issues have been resolved and the business lessons have been learned," LaRosa added. 
The Trickle-down Effect of Global Wellness
What is driving this medical spa trend? It is the trickle-down effect from the booming global wellness industry, which grew 10.6% from 2013-2015 reaching to $3.72 trillion, according to data provided by the Global Wellness Institute. Beauty and anti-aging represent a $999 billion segment of this market.
Although the definition of a medical spa can vary, the International Spa Association (ISPA) defines a medical spa as a facility in which the primary goal is to offer comprehensive medical and wellness services in a spa atmosphere, which may include complementary therapies. It said the number of medical spas in the U.S. reached 1,760 in 2015 (an increase of 2% compared to 2014) and spas offering a medical/wellness "component" so to speak are on the rise. One in eight spas (12%) said they offer healthy living programs such as smoking cessation, weight loss, etc., most frequently in the combined other spa category (33%), which includes medical spas, club spas and destination spas.
"Medical spas are the natural evolution of cosmetic medicine, and those who don't join the revolution will watch from the sidelines as their fate is decided," Jeff Barson, managing partner and co-founder of Surface Medical Spas, noted in a Medical Spa MD report to physicians.
Minimally Invasive Cosmetic Procedures on the Rise
The American Society of Plastic Surgeons (ASPS) has also provided data that minimally invasive cosmetic procedures, which are commonly performed at medical spas, are growing steadily in certain segments. Here are the rankings:
Top Five  Minimally Invasive Cosmetic Procedures
Botulinum Toxin Type A 6.7 million (up 1% from 2014)
Soft Tissue Fillers 2.4 million (up 6% from 2014)
Chemical Peel 1.3 million (up 5% from 2014)
Laser Hair Removal 1.1 million (no change)
Microdermabrasion 800,340 (down 9% from 2014)
Interest in Combination Therapies, New Devices Drive the Market
Further, according to a Persistence Market Research Report, the demand for combination treatments in aesthetics is rapidly growing as a result of early onset of aging which is driving demand for age-defying treatments.
The wider array of cosmetic treatment options provided by various drug and device makers is expected to fuel growth for combination therapies in aesthetics market globally, the research report said.
The report noted combination therapies such as botulinum toxin with dermal fillers, chemical peels and laser resurfacing proves as an affordable treatment regime in cases of facial rejuvenation. "Nowadays few dermatologists use monotherapy for acne treatment. The global market of combination therapy in aesthetics medicines is expected witness healthy growth attributed to its ease of application and with minimum or no downtime," the report stated.  
Thiersch also indicates that this boost in consumer interest has resulted in an industry on track to reach new levels in the coming months.
"We're seeing hundreds of millions of dollars from entrepreneurs, non-core physicians, and investors pouring into the industry. The number of medical spas and laser centers grows every day, with entrepreneurs from many disciplines wanting a piece of the pie," said Thiersch. "The medical spa industry isn't like most other cash-and-carry businesses, however. Medical spas are considered medical entities and, as such, it is critical that they operate both legally and safely while still appealing to clients and bringing in profit."
Avoid legal issues with your medical spa by making sure you are on top of the latest medical spa regulations and business practices. Skin Inc. and Face & Body Midwest have partnered with the American Med Spa Association to offer an entire day of medical spa education and training on Jan. 21, 2017.