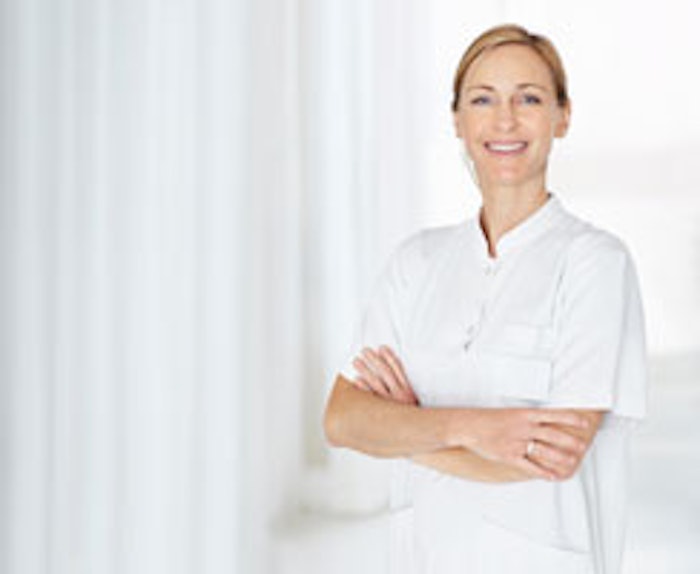 Skin care professionals with advanced education and years of experience understand how to treat skin with a multifaceted approach by ensuring client compliance to keep regularly scheduled appointments during which clients receive tailored treatments, and follow home-care recommendations.
Physicians frequently prescribe strong medications for many cases that may be able to be alternatively treated with excellent cosmeceutical skin care and much-needed education by a licensed esthetician. These medical therapies can sometimes cause side effects and, without the mentoring of an esthetician, often don't work long-term and can even lead clients to develop cosmetic intolerance syndrome (CIS).
Because of this, physicians often benefit greatly from partnering with a highly experienced skin care professional—one who has earned credibility through years of experience and advanced post-graduate education.
Within a medical practice, each team member plays an important role, complimenting each other. The physician can see clients for a short period of time, and the nurses for a bit longer, but an esthetician can offer continued time with a client before and after surgery or laser treatments, as well as help provide solutions that will reduce complications, increase client satisfaction and improve long-term results. Moreover, a client only coming for Botox injections will visit 3–4 times per year, and a surgical client may only visit a couple of times in her lifetime—adding an esthetician to the team allows for an increased amount of visits per client.
Many physicians don't fully understand the skin care industry's value—particularly how skin care professionals have the ability to promote their services, while increasing retail profits that drive return business, referrals, monthly cash flow and client retention.
Without education regarding skin care, clients end up with less than desirable results and often eventually seek the help of an esthetician. Many clients may not have a grasp on the ways in which an esthetician and a dermatologist differ, or how well they can compliment one another. Estheticians can educate clients on the differences between estheticians, registered nurses and physicians, as well as the benefits of seeking an esthetician first, followed by a medical professional, if necessary.
A major point of difference between an esthetician and a physician is the amount of time a physician typically spends with a client. When the copay and insurance costs—or the out-of-pocket costs for those without insurance—is figured in, that 3–5-minute appointment can be extremely expensive compared to an hour spent with an esthetician. Furthermore, how much can clients really learn about skin care during only a few minutes with a physician?
When estheticians conduct an in-depth client consultation, they glean a wide variety of information that allows for an assessment of possible causes for skin conditions. Then, a physical evaluation of the skin begins, and a treatment and home-care plan that will address the client's concerns is designed, which altogether can take 45–90 minutes.
To be an esthetician takes a commitment to consultation and a passion for problem-solving, not just doing facials. And a physician who includes that aspect in their practice will build a business with a solid foundation for growth, resulting in a healthy retail profit center and lots of referrals.
Part II of this column will appear the July issue of Skin Inc., and will discuss the importance of thorough consultations and client education in the medical spa, and how estheticians can help fill the gap.
Editor's note: Don't miss Danielle Wachowski's class about "Today's Micropeeling Techniques" during the Advanced Education Conference Program at Face & Body® Northern California in San Jose, CA, on Saturday, August 23! Register today at www.FaceandBody.com/california!
Danielle Wachowski is an esthetician certified in oncology esthetics, is NCEA-certified and specializes in teaching advanced esthetics for Skin Smooth PRO. She is passionate about helping estheticians learn the art of corrective skin care modalities in a product-neutral way, and is a member of the 2014–2015 Skin Inc. Editorial Advisory Board.