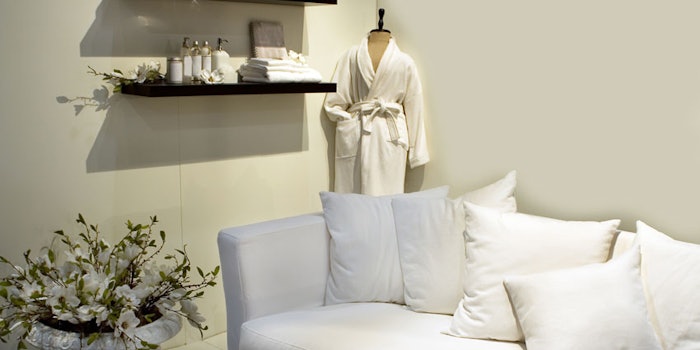 In esthetics, service menus create an immediate and lasting impression of a practice. This impression can be a determining factor between a client booking an appointment or going elsewhere. Creating a medspa menu is oftentimes more difficult than creating menus for spa services or medical services alone, due to the plethora of treatments. It can be overwhelming to the consumer to see so many options when trying to decide what would be best for them. In a medspa, treatments often range from facials, to chemical peels, a variety of injectables and several devices including lasers. The best way to approach this is with simplicity. We will use the acronym MEDSPA, as outlined below, to remember the essentials for a powerful medspa menu.
Mission statement/Market
Expertise
Design
Services
Pricing
Action
Mission Statement
Letting the client know who you are starts with your mission statement, i.e., what does your medspa stand for? Developing an effective mission statement is an important part of any strategic business plan. A well-defined mission statement not only provide a sense of purpose and direction for your business and your employees, but can help guide decisions about your business' future.
A mission statement should be clear and concise, and no more than a sentence or two. For example, True Skin Care Center's mission statement (part of the surgical practice I work for) is "A medically guided skin care center seeking to provide clients with the most beneficial treatments for their skin care needs by utilizing proven products and services, while upholding the highest standard of customer care." Good mission statements will always tie back into the core values and principles that drive your business.
Expertise
Competition is high in the esthetic industry; therefore, it is important to set yourself apart from others by credentialing. The overseeing physician's information is the most important. It can be personalized with a picture and a statement on what drove him/ her to pursue esthetics as a specialty. Include the physician's bio with their educational background, experience and other relevant information.
It can also be beneficial to have each provider's bio on the menu; however, be aware of lengthy descriptions and anticipate staff turnover. To avoid having to recreate the wheel when an employee leaves or joins the practice, try credentialing staff members as a whole. For example, "Treatments at XYZ MedSpa are all performed under the direction of a medical provider by highly qualified, educated professionals with the highest standards of care." This gives potential clients a sense of comfort that regardless of the procedure, they will be assessed by a licensed medical professional.
Testimonials are also a great tool to show expertise, even one strong testimonial with a before and after picture of an actual patient of the practice can make a great impact.
Design
The esthetics and layout of your medspa menu is equally as important as its content. It must look aesthetically pleasing so that consumers will pick it up and look at it. Strong clean images are much more appealing than a simple logo on the front with information on how to reach the practice. Of course, being able to reach the practice is essential, but it should not be the main focus.
Always remember "what's in it for me (WIFM), as this is a strong marketing tactic that should always be considered when creating materials. This is why the focus should be on what the clients can achieve by going to your practice.
Another thing to consider is the color scheme used. When creating a medspa menu, blue and green prove to be excellent options. Blue is associated with peace, water, tranquility and reliability; and green with health, power and nature. Purple as well, is frequently used to promote beauty and anti-aging products. On the flip side, colors you may want to avoid include red, as it tends to be  stimulating on the ocular nerve and encourages appetite (hence, McDonald's globally recognizable red and yellow arches).
Equally important for consideration is paper quality, background imagery, graphics, and before and after photos. All of these represent your brand, so don't cut corners, if you want to be the best you must portray the best.
Services
Services offered should be laid out in a clean, consistent way that makes it easy for the consumer to read while descriptions are focused on overall results. There are varying options that work effectively. One way to organize the menu is to categorize the services offered by by skin condition or concern, i.e. headings could include "age management," "acne," "sensitized skin" and "pigmentation." To take it a step further, the categories can be broken down into more focused areas of concern including reduction in the appearance of frown lines, skin tightening, acne scarring, as well as many others. Grouping treatments by skin condition tends to be easiest for the consumer.
Another possibility is to categorize the menu by the type of treatments offered including facials, chemical peels, lasers and injectables. This again can be general or it can be broken down to make it more precise. In this type of menu, it is recommended to focus on the indications of each and the importance of customization by the provider. Let consumers know what you offer but that the highly qualified staff will devise a plan customized for their specific needs. This is the one of the great benefits of a medspa; getting an overall treatment plan to repair conditions of the skin, but also to sustain the health of the skin.
Pricing
It is best not to include prices next to the treatment descriptions. Clients should determine what interests them by the treatment itself, not by the price. The price list should be included, but it is best to have it on an insert separate from the menu; this also allows you to update prices without replacing the entire menu.
Creating your own unique packages with clients' goals in mind can be both lucrative to the practice and cost-effective for the client. Create packages that will introduce new services without discounting. For example, a package of three IPL treatments includes two complimentary dermaplaning treatments (valued at $250) or a package of five IPL treatments includes three chemical peels (value $375). Laser resurfacing packages can include a skin care regimen to assist with pre- and post-treatment recommendations. Packages are of great benefit to the client that was likely to purchase these services anyway. Also, having the treatments paid for up front typically keeps them on schedule. The packages can be placed in the menu if there is room or directly on the price sheet to show the potential savings.
Action
After reading the menu, the client should have a sense of the company's values, feel at ease with providers, and have a good understanding of what is offered and why. This should be followed by a call to action. After all, the purpose of the menu is to get clients to book appointments. Calls to action can be a benefit that entices the client to book right away.
Some options include giving first-time clients a complimentary skin care consultation with sample products. This sends the message that the specialists will customize a package specifically for them.
For current clients, getting them to pre-book their next appointments is a priority. Instead of discounting, do a value-add. An example would be clients who pre-book appointments before they leave receive a complimentary revitalizing eye treatment.
To sum it up, no matter how good the menu, it is only as strong as the services and experience you provide. Always under-promise, over-deliver and be honest about what the treatments offered can achieve. Customers have plenty of influences guiding them towards unrealistic expectations, make sure your team is not one of them. In the long-run, when the client is satisfied, everyone wins.