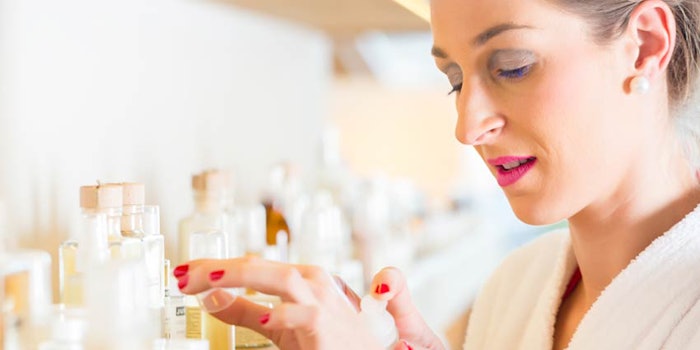 Just as every well-written story has a distinctive voice, so should your business—that voice is all about building your brand. Brand building involves finding your business' identity and how you communicate that to customers and the world around you. It is everything that makes your business truly unique. It is interesting how many businesses (even those that have been around for a few years) lack that unique identity, trying instead to be all things to all people, and often failing as a result.
Do you know your business' identity? What exactly is your point of difference and are you communicating it clearly and consistently to potential customers? Before we get to that, though, let's talk for a minute about where you're positioning yourself in a particular market.
Positioning Yourself in the Marketplace
Are you an upscale operation, a discount operation or somewhere in between? Think about your business in terms of how you want customers to feel about it. Maybe the words "totally pampered," "confident in my skills," or "best value in town" come to mind. An easy comparison would be the Marriott hotel chain. While the Marriott name is well-known, the corporation markets itself to three distinctive demographics.
Upscale. JW Marriott is its upscale brand, showcasing luxury accommodations in prime locations, offering spacious guest rooms, spa services and swanky restaurants.
Middle. The middle market hotel is simply called Marriott, which still has nice accommodations but isn't as fancy as JW Marriott.
Discount. The discount category includes places such as Courtyard by Marriott or Residence Inn, perfect for young families and budget-minded travelers.
Just as the Courtyard brand would probably not be advertised in high gloss travel magazines, the JW Marriott brand wouldn't show up on the pages of Budget Travel. Knowing what category under which your business falls is essential to knowing where to spend your marketing efforts and money.
Pushing Your Point of Difference
Once you've established where you want to position yourself, it's time to push your point of difference. There is a lot of competition out there among spas and medical spas. What makes yours stand out? If you offer a Brazilian facial and you were trained to provide the treatment by the leading Brazilian facialist, make sure everyone knows that about you. You want people to say, "Oh, you're the Brazilian facialist here in Dallas!" The only way that people are going to know this about you is by telling them, over and over again.
Maybe your spa always includes a free product or a 15-minute neck massage with your facials—whatever it is that sets you apart, let people know that. The message you put out there is what you'll get back. People won't necessarily seek you out because you call yourself "the best" at whatever you do. Everyone's the best, right? However, they will search for the person/business that offers something unique or specializes in something they can't get anywhere else. It's like salsa. We don't buy and eat salsa just because it's salsa; we want the spiciest, or the freshest, or the chunkiest, etc. I always say that if you can believe something about yourself—and get others to believe it—then you can achieve it.
Consistency is Key
When it comes to marketing, whether it is print ads, television, special promotions, e-mails, social media posts, before- and after-treatment cards, spa menus, etc., be sure to include that same message of what you're known for—every, single time. Your content (i.e., whatever it is you're currently promoting) will change, but your identity remains consistent. Regarding this scenario, I'm reminded of Baskin Robbins ice cream stores: the company uses the "31®" logo to represent a different flavor for every day of the month, pink and brown polka dots to convey a sense of fun and pink spoons to remind customers they can try out whatever flavor they wish without actually having to purchase it.
Dollar Shave Club is another good example. Whether it is a print or video ad, its logo is front and center, "Shave Time and Money." So, you know right away that it's a product that offers convenience, and it's a discount operation.
Like Baskin Robbins, keep your colors and fonts similar, as customers will begin recognizing those things about you before they even read the print. Choose colors and fonts that are different from your competitors but still represent your brand, and keep backgrounds as clean as possible. When it comes to content, less is generally more.
Other Ways to Stand Out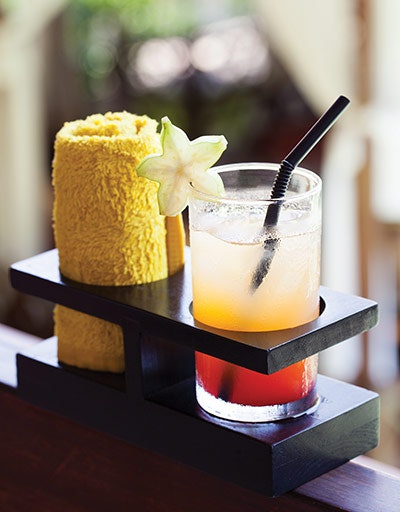 It is the little things that people will remember about you—those special touches that make others smile when they think of you, regardless of your position in the market. It could be something as simple as offering a client a beverage as soon as they arrive, giving them a free sample of a product in which they're interested but not ready to purchase, or even just walking them to their car after their appointment. Always go the extra mile with your customers; not only because they will appreciate it, but also because they'll likely tell their friends about it (and maybe post something positive about you on social media—free advertising!).
Creating a Niche (and a Routine)
I think business owners sometimes crumble when trying to build a brand because they simply lose focus. I also believe they don't stick to their plans long enough. One week they're trying to boost their laser hair removal sales. When they don't get the results they want, they switch over to anti-aging facials. When that doesn't pan out as hoped, they hop over to acne treatments, then chemical peels. It's fine to offer variety, but customers like knowing what to expect from you. You can't call yourself the expert at everything. Knowing that in which you excel is paramount to building a brand. Where do you excel? Stick with that. If it is anti-aging facials, there are so many different treatments and products that you can promote under this category—but focus on what you do best.
Another thing that often gets overlooked is creating a routine. Just as you keep a calendar (and a budget) for running your business' daily operations, keep one for building a brand. Decide how often you will post on social media, how send out mailers or send e-mails. Knowing these things ahead of time and having them ready to go cuts down tremendously on the possibility of sending out messages that aren't consistent with your brand.
Summary
Just as you are unique as a person, so is your business. It represents the things that are important to you and what you want to put out there into the world. Building a brand may sound difficult, but much of it has to do with knowing who you are, who your customer is, where you want to position yourself and consistency. Happy building.