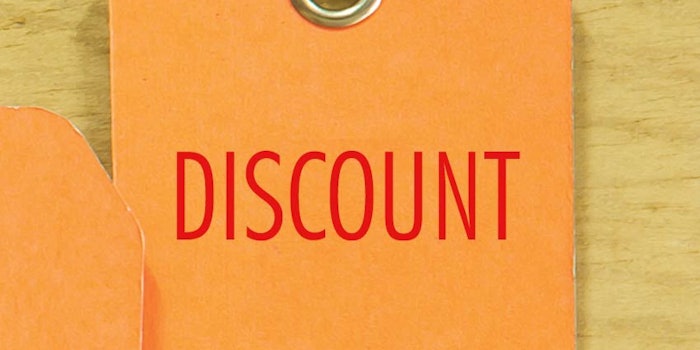 Q: How do you attract quality clients with discounts?
A: There are two types of discounting: desperate and deliberate. The first should be avoided like the plague, while the latter can be used in a strategic manner to attract the right clients into your new practice. Let's take a moment to explain how discounting can either create chaos or abundance in your practice.
1. Desperate Discounting. The feeling of "needing" clients to pay the bills can be so scary that it causes one to make bad short-term decisions that will crush our business in the long run. Desperate discounting is not a sustainable business model, and this approach can set you up for debt and failure. Examples of this include:
Running an ad or a daily deal without any follow-up or retention plan in place,
Creating a discount on a whim without running numbers to see if you will gain any profit or client retention, and
Participating in daily deal platforms or heavily discounting for an extended period of time.
Avoid desperate discounting at all costs.
2. Deliberate Discounting. This strategy can attract a boatload of ideal clients into your beauty business. Deliberate discounting must be used with your long-term success in mind. Strategies include:
Identifying your ideal client and strategically placing your "special discount" offerings in front of them,
Finding a strategic alliance and offering them a complimentary service with the purpose of engineering referrals (If you offer bridal makeup, find the town's busiest wedding event planner and invite her in for a Saturday night free makeup application.), and
Offer small discounts at check out for social media shares and testimonials. Ask that young client who can barely put her phone down for five minutes during her facial to share some love for your business with her Instagram following for a $10 savings.
Deliberate discounting will provide you with better short-term return on investment (ROI) and a more profitable ROI in the long run.