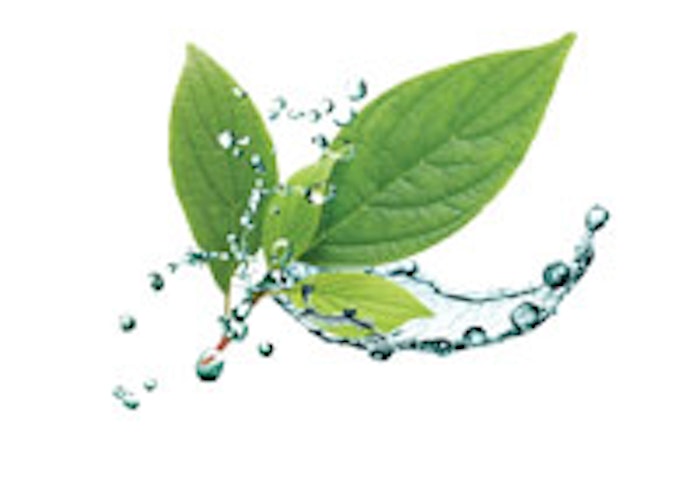 There are many small efforts you can make throughout your spa to help reduce costs and be on your wayto a greener business. Green strategies can attract clients to your spa for services, save your business money and enhance your company's image—all while improving the quality of the environment! Following are some ideas to help you create a more sustainable environment in your spa.
General facility
Undertake an energy audit of your business with your local power company. You may not be aware of how much energy you are losing through energy inefficiencies. Companies will often provide free checklists for energy self-assessments.
Keep your spa stocked with eco-friendly laundry and cleaning supplies.
Invest in a high-efficiency washer, dryer and water heater.
Install and use programs, such as energy management systems (EMS), that automatically turn off idle equipment.
Program energy-saving standby settings on monitors and printers to the minimum time interval.
Create a policy that all electronic devices and lighting be turned off in unoccupied rooms or offices.
Replace all incandescent lighting with LED lightbulbs.
Reducing waste
Make double-sided printing and copying a standard practice.
Use the backs of printed sheets you would normally discard for printing drafts or for notepads.
Use e-mail for memos and newsletters.
Use direct deposit for payroll.
Design mailings that do not require an envelope, such as a fold-and-mail option.
Fax directly from computer to recipient without printing, and eliminate fax cover sheets by using stick-on fax directory notes.
Order supplies by e-mail or telephone.
Select products with the least amount of packaging or that have recyclable packaging.
Purchase products in bulk or in refillable containers to reduce, minimize or eliminate plastic bag use in retail operations.
Practice "just in time" buying—buying inventory just as you are about to run out—and track material usage to optimize ordering.
Donate unwanted items to local charities or other organizations for reuse, such as office furniture, supplies and equipment; food; unwanted testers; old robes; and old sheets. Anything that you replace can be donated.
Participate in a waste exchange with another business that can use your discarded materials. Look into nonprofits that may need your discarded items, such as a local women's shelter.
Purchase reusable products rather than disposables, such as mugs or glasses, rechargeable batteries and refillable pens.
Employee involvement
Communicate your sustainability values to team members via policies, posters, staff meetings and e-mail memos. Educate your employees about recycling and other green business efforts.
Post signage to remind employees to switch off equipment, lights and faucets.
Reward team members who contribute to the business' cost- and resource-saving efforts with perks, prizes, extra pay or internal recognition at employee meetings.
Nominate green champions to monitor and promote your sustainability progress internally.
Lighting
Use compact fluorescents or low-voltage track lighting instead of incandescent bulbs.
Use fluorescent lighting with T-8 or T-8 lamps with electronic ballasts. T-8 systems consume up to 40% less energy than conventional T-12 systems.
Use LED, compact fluorescents or electroluminescent exit signs, or replace them with Energy Star-rated exit signs.
Use lighting controls, such as occupancy sensors, photocells or time clocks.
Design for increased natural lighting when remodeling.
Water heaters, dryers, dishwashers and refrigerators
Install timers on water heaters.
Insulate all major hot water pipes and storage tanks.
Install a booster heater for hot water use.
Install dryer dampness sensors in clothes dryers.
Drain and flush hot water tanks every six months to prevent scale buildup and deposits, which can reduce heating efficiency.
Set hot water heaters to standard 125–130ºF.
If you have a dishwasher, set the hot water temperature to 180º F, or the lowest allowable temperature, depending on the use of sanitizing solutions.
If you use a clothes dryer, clean the lint filter after each drying load.
If you have refrigeration units, set refrigerator temperature between 38–41ºF, and freezer temperature no lower than 0ºF.
Heating and cooling
Use an automatically controlled thermostat for your HVAC system.
Use high-efficiency filters in your HVAC system.
Replace inefficient or broken windows with double-pane, energy-efficient windows.
Apply window film to sun-exposed windows, or shade them with awnings, sunscreens, shade trees or shrubbery.
Use weather-stripping and caulking to close air gaps around doors and windows.
Provide shade for your HVAC condenser.
Use ceiling fans for air circulation.
Set and program the thermostat to 78ºF for cooling and 68ºF for heating.
See if your electric company has an on-call program, which allows it to cycle off your air conditioning unit for brief periods of time when absolutely necessary. In return, you receive a credit on your monthly bill—even if the electric company never does it.
Managing your resources
Position photocopiers, printers and similar equipment in spaces with good natural ventilation to minimize the heat that accumulates from their use, reducing the amount of air conditioning needed for cooling.
Review business-related car trips and travel; look for more efficient ways to meet that may include virtual meetings. Many companies now perform online training or telephone conferences for new hires to help limit travel. Webinars have become extremely popular with many professional skin care suppliers.
Use glassware for drinking; reuse plastic cups when impossible to avoid; and eliminate the use of plastic water bottles and styrofoam materials, especially in your relaxation rooms.
Offer a 5% discount for clients who bring back their empty products so you can recycle the containers
Water
Use low-flow toilets (1.6 gallons/flush or less).
Use low-flow water urinals or water-free (chemical) urinals.
Use low-flow faucet aerators (1.5 gallons/minute on lavatory sinks and 2.2 gallons/minute or less on kitchen sinks).
Use low-flow showerheads (2.5 gallons/minute or less).
Install automatic turn-off faucets (i.e. infrared or spring-loaded).
Use water-efficient clothes washers or dishwashers.
Wash only full loads of laundry or dishes.

Christin Bones is the owner of U-Topia Spa in Naples, Florida.