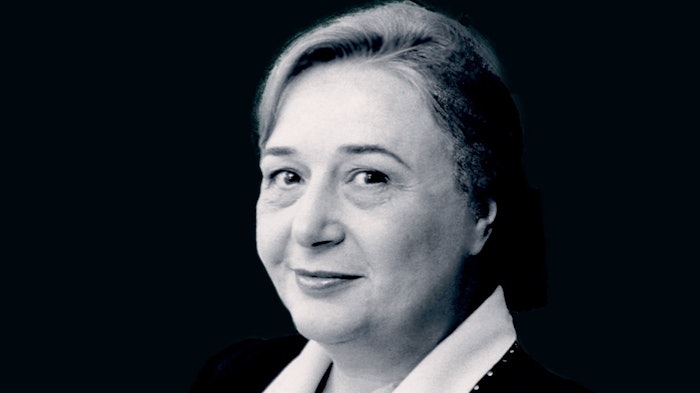 Photo courtesy of Yon-Ka Paris
The industry has lost a prominent figure in skin care. The sister-owner of Yon-Ka Paris and MULTALER Laboratories, Françoise Mühlethaler, has passed. 
Mühlethaler, along with her sister, Catherine Mühlethaler, reinvented the brand's codes first created by the Mühlethaler Brothers Ernest and Charles, plus Ernest's wife Cecile. Since 1968, the sister duo of biochemists and estheticians, developed the new face of Yon-Ka Paris, now proudly recognized worldwide for its safe, effective, sensory and rejuvenating collections. 
Françoise launched the brand internationally and made Yon-Ka Paris one of the first French beauty companies to operate in the U.S. She believed in the power of plant extracts and essential oils, and never doubted the type of corrective, yet gentle product formulations the brand is now known for. 
Related: Stories of Success…Katherine Tomasso
The industry veteran's philosophy and guidance were manifested by a commitment to working with clean, highly sustainable ingredients, which also feature the latest technology innovations to ensure the development of high-potency, active products. 
"Product Innovation after product innovation, collection after collection,  Françoise Mühlethaler left her mark on our family's legend and the history of the Yon-Ka Paris brand, while cherishing the values of our family: authenticity, respect and also a taste for adventure," said Catherine Mühlethaler. "She steadfastly promoted the talent and expertise of Yon-Ka's laboratories and propelled Yon-Ka Education Excellence, allowing this exceptional know-how to shine worldwide. The greatest tribute we can pay today is to continue to follow the path she traced by - to quote Francoise - Turning big dreams into reality and continuing to embrace the present and invent the future."