With an industry that is rapidly growing and changing, it is important to remain educated about advancements to see where the industry may be headed. Katherine Tomasso, national director of education for Yon-Ka Paris, has a strong love for staying on top of and growing with the constantly adapting spa industry. She has been in the beauty industry for 25 years, and Skin Inc. sat down with her to learn what she loves about education, how she has seen the spa industry shift from vanity to wellness, who her biggest mentors were and what she sees in store for the future of botanicals.
Skin Inc. (SI): How did you get started in the industry?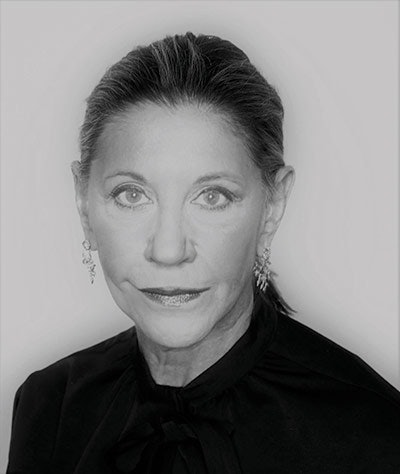 Katherine Tomasso (KT): I knew from a very young age that our hands could heal others, and when combined with good skin care products, they become highly effective tools for lasting self-care and beauty. I'm reminded that you can't take care of something that you don't touch. After completing my programs in esthetics and massage therapy, I worked for Halston and Christian Dior Cosmetics in New York City. However, esthetics and skin care intensified for me when I began working at the Lancôme Institute in Bloomingdale's New York.
SI: What is one of your most memorable moments?
KT: A moment that really shaped and impacted my future was when I saw the Yon-Ka Paris logo in a trade ad for the first time. It was inherently different from traditional skin care brands, and its eastern design elements told me there was something more to explore. I called the company to learn more, and the following Monday I was registered for the Yon-Ka Paris intensive training. I didn't know it then, but that moment was the start of what would be a major career shift for me. A spa manager and operator at the time, I selected Yon-Ka Paris for my institute exclusively because of that training experience. Then, just a year later, I joined Yon-Ka Paris U.S.A. as the national director of education.
SI: What is one of your biggest accomplishments?
KT: My biggest accomplishment would be mentoring a highly skilled and passionate team of national educators. They are all dynamic brand ambassadors who advocate our message for holistic self-care and share our knowledge and skills with other industry professionals. The bonus is that they are also all wonderful people, and I am proud of what we've accomplished together.
SI: Who are some of your biggest mentors?
KT: For 65 years, Yon-Ka Paris is rare in that it's been family owned and operated. Although I've never met the senior Muhlethaler family and founders [Charles, Ernst and Cécile] Françoise and Catherine Muhlethaler, president and general manager, respectively, have mentored me and intensified my knowledge of botanicals, esthetics and business. Other mentors include Ohashi and Robert Tisserand, and I am grateful to many other leaders that have dedicated themselves to advancing our industry.
SI: How have you seen the esthetic industry change and grow?
KT: Years ago, vanity was the driver and starting point of the spa industry, as consumers sought ways to improve their outward appearance. As the industry ebbed and flowed, it became a more thoughtful industry that evolved into wellness. Today, we are seeing self-care virtually explode and become sought out by men and women worldwide. It's now much more personalized for us and much more caring towards nature and its sustainability. I also appreciate how anti-aging has become more focused on longevity, which tells me consumers are grasping the real message of spa.
SI: What do you love most about educating?
KT: I really like being around like-minded professionals. It's especially gratifying to witness how the Yon-Ka philosophy and methods have shaped resort, day and medical spas nationwide and knowing that I was part of it.
SI: What do you enjoy most about skin care and the spa industry?
KT: The things we learn and implement for making the skin healthy and improving the lives of others can be borrowed for the sake of our own well-being. It relates to that classic saying, "We teach what we most need to learn".
SI: Where do you see the future of skin care heading?
KT: Consumers will feel even more confident with the efficacy of advanced botanical raw materials and the skin care preparations that feature them. I am so impressed by the advancements made in the natural raw materials segment today. In the past, botanicals were sought for their humble actions of soothing, hydrating and nourishing the epidermis. Now, we have clinically proven active formulas that protect the skin's microbiome and immunity, control inflamm-aging from oxidative stress, are anti-glycation, repair telomers, interrupt melanogenesis and ultimately preserve the integrity of the extracellular matrix and the skin's overall infrastructure. These exciting, tissue-preserving benefits have only surfaced during the last 10 to 15 years and they are very telling of the growth still to come for the naturals segment.
SI: What advice would you give someone starting off in the industry?
KT: Be humble, conduct yourself mindfully and always be a thoughtful listener. It's a simple recipe for developing the industry knowledge and skills that will lead you to success.
SI: What was one of your largest challenges and how did you overcome it?
KT: There really isn't any one specific challenge which I've had to overcome. I have learned that small failures and disappointments can teach and make us stronger and wiser, so they are part of life's processes. To run in fear of failure denies you your own personal growth.
SI: What do you like to do in your free time?
KT: I like to do many things; after all, I live close to New York and have access to the best art and culture in the world. I spend a fair amount of my discretionary income on live music and dance. I also like spending time with good friends and family, but my lifelong obsession is my 20-year Iyengar Yoga practice. It provides me with the alignment, groundedness and joy I need for this life and to lead and enrich the lives of others.
Digital Edition Link: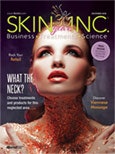 Loving this content so far? Check out the EXCLUSIVE interview we got to do with Tomasso to learn more about aromatherapy in the spa by looking in the digital edition!