The BeautyHealth Company, home to the flagship brand Hydrafacial, announced the release of its Hydrafacial x JLo Beauty Booster to providers nationwide as a customized treatment addition for any Hydrafacial. 
This is the company's first celebrity partnership, and presales for the highly anticipated booster sold out on the first day. Inspired by JLo Beauty's "That JLo Glow" retail serum, the professional booster will deliver Jennifer's iconic glowy skin care to consumers through Hydrafacial's hand piece and vortex fusion technology. 
Related: The Beauty Health Co. Opens Hydrafacial Experience Centers in Paris & Singapore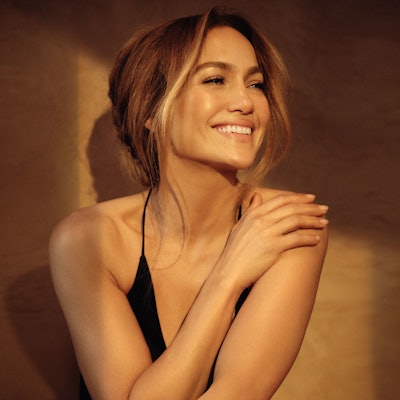 "I'm so excited to partner with Hydrafacial to create the new JLo Beauty Booster," said founder of JLo Beauty, Jennifer Lopez. "Hydrafacial is one of my favorite treatments that helps me maintain my glow, so it makes sense that we would come together. Inspired by our hero product, our best-selling JLo Glow Serum, this new JLo Beauty Booster uses a unique combination of potent ingredients to tighten, brighten and hydrate the skin."
The Hydrafacial x JLo Beauty Booster contains a quadruple-active formula that includes olive leaf extract, niacinamide, a fermented adaptogen blend and a proprietary hydracomplex.    
The partnership between Hydrafaical and JLo Beauty uniquely extends the celebrity skin care brand beyond its traditional D and retail distribution, now to the professional beauty and aesthetics space.    
Related: Now Trending: Scalp Treatments
"As a category creator at the intersection of beauty and aesthetics, Hydrafacial is thrilled to be among the first to bring celebrity beauty to the professional skin care space," said BeautyHealth president and CEO, Andrew Stanleick. "By co-creating the Hydrafacial x JLo Beauty Booster, we are putting a retail brand consumers know in the hands of the skin care professionals they trust most."
The new booster was co-created and brought to market in less than six months. It is Hydrafacial's latest offering, joining a lineup of around 20 boosters, the majority, co-created in partnership with fellow skin experts.