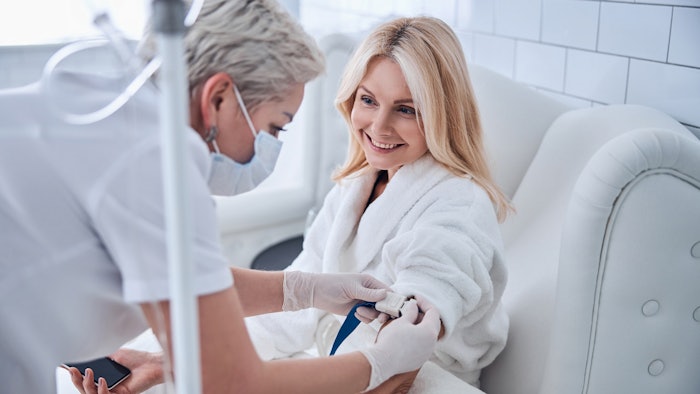 Health and wellness club REVIV has brought Australian skin care brand Grown Alchemist on board to create signature treatment offerings. Grown Alchemist has also partnered recently with Nobu Hotel London Portman Square to provide its three phase system: Cleanse, Detox and Activate. 

REVIV will offer Grown Alchemist facials and massages, along with an exclusive IV drip therapy to complement the benefits of the treatments. (Trained medical practitioners will administer IV therapy.)
The Grown Alchemist Exclusive IV focuses on aiding the hydration and detoxification of the body, which will nourish the skin, hair and nails. The process also boosts the body's energy, collagen production and good digestion.