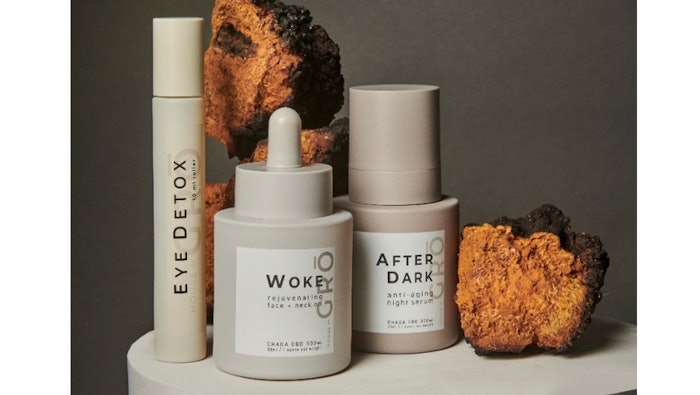 House of Grō, known for its sustainably housed skin care, has been brought on board at Casa Cipriani Spa in New York City. Casa Cipriani Spa, has integrated House of GRŌ into the treatment menu. House of Gro's signature ingredient is chaga mushroom, which provides extensive skin benefits in professional facials and at-home regimens.
Related: Mushrooms' Mind, Body and Skin Benefits
Standout products now available at Casa Cipriani Spa include:  
AFTER DARK Anti-Aging Night Serum: The nourishing serum combines chaga mushroom and organic full spectrum CBD to help reduce the appearance of fine lines and wrinkles, working with the body's natural processes to restore elasticity and soften skin texture. 
WOKE Rejuvenating Face + Neck Oil incorporates essential oils with the brand's signature mushroom and CBD blend, leaving the complexion soft and glowing. It can be used to enhance any moisturizer or as a standalone hydrator.  
Eye Detox Brightening Oil helps relieve tension, brighten dark areas and reduce under-eye inflammation. The stainless-steel roller applicator is rapidly cools skin while brightening and restoring the eye area.