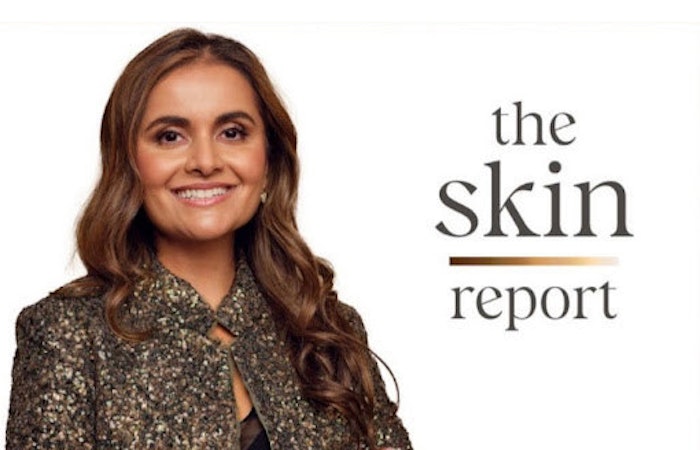 Simran Sethi, MD, MBA, the CEO, founder and medical director of RenewMD Beauty & Wellness medical spas, has launched an educational podcast—The Skin Report with Dr. Simran Sethi—that aims to educate individuals interested in skin care and overall health. The podcast provides expert insight into topics related to esthetics and skin care treatments for darker skin tones. Sethi will also discuss the latest beauty trends and answer listener questions. Once a month, Sethi will have guests and skin care experts to take a deep dive the industry and beauty empowerment.
Related: Vagaro Debuts Business Growth Podcast
Sethi is a board-certified internal medicine physician with more than 16 years of experience in the esthetic skin care industry. Along with the podcast, she is also launching her own skin care brand—Skin by Dr. Simran Sethi—in June 2022. Inspired by her own struggles with hyperpigmentation and acne, Sethi specializes in treatments that safely treat darker skin tones and types.
New episodes of The Skin Report with Dr. Simran Sethi will release every Wednesday; available on all major podcast platforms, including Apple, Spotify, Google, Amazon Music, Podcast Index, Player FM, Deezer Stitcher, Radio Republic, TuneIn, and Pocket Casts, Gaana and JioSaavn.