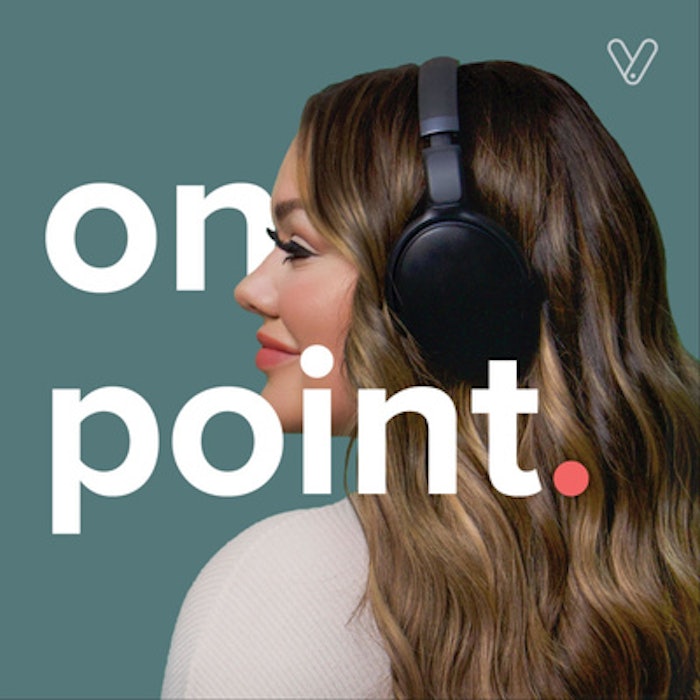 Vagaro announced the launch of a weekly podcast—On Point—hosted by former iHeartRadio reporter Taylor Burke that focuses on personal and entrepreneurial journeys and industry insights within wellness, fitness and beauty.
Related: Massage Therapy School Spa Announces Partnership with Vagaro
Industry experts join Burke on the show to discuss tips for growing a business, reveal industry trends and tell stories from their careers.
The pilot episode featured hairstylist Alyssa Hare discussing her early career struggles in beauty school and how she overcame them.
New episodes will release every Wednesday morning on Apple Podcast, Spotify and other streaming platforms.
Burke says, "We wanted to create a fun, yet informational, channel where the audience can do some easy listening to become inspired on their own journeys. It's a podcast where there's a bit of something for everyone—listeners can really relate to both the struggles and successes of our guests and business owners can also learn tips to help them improve the amazing work they do."