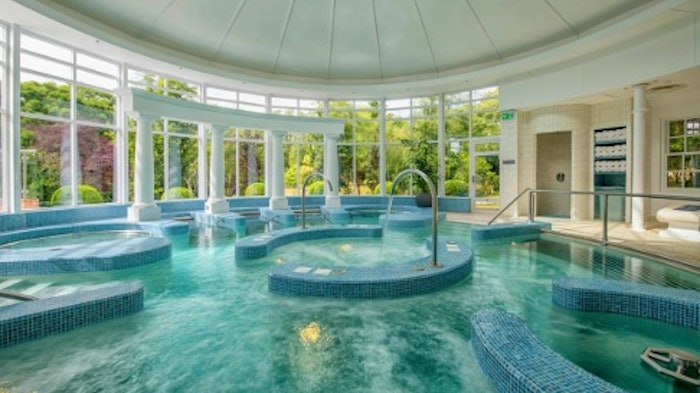 Celebrate Mother's Day at one of these spa retreats in the United Kingdom. The spas vary in price and theme, providing varied options for any budget, per BWell CBD.
Related: Top 6 Spas on Cruise Ships
Lime Wood Herb House Spa - Hampshire
Lime Wood Herb House Spa is set in a vast forest location for a more remote retreat. The spa includes a hydro pool, rooftop herb garden and treatment rooms. The resort is on the higher end for price, with the stay costing £515 per night and a 60-minute facial costing £120.
Retreat East - Suffolk
Retreat East's treatments are dedicated to mind and body with the five elements: water, earth, metal, fire and wood. The retreat is set in the Suffolk countryside on a former dairy farm. It is the cheapest option on the list, with a night at Retreat East costing £91 and the addition of a facial costing £80.
Rockliffe Hall - Darlington
This spa hotel is a 365 acre estate with an outdoor spa garden. It features traditional spa treatments and some signtuare extras. It costs £340 per night and £110 for a 60 minute facial.
Chewton Glen - Hampshire
Chewton Glen is a popular retreat set on the edge of the New Forest. The resort has the largest Instagram presence on the list and many Google reviews. The stay also allows time to explore the nearby forest, sea and grounds. It costs £435 per night and £130 for a 60-minute facial.
Coworth Park - Berkshire
Coworth Park is the most expensive location, but also features a luxurious experience in 240 acre grounds set in relaxing surroundsings. Despite being less than an hour from London, the countryside retreat feels secluded and independent. It costs £625 a night and £145 for a facial treatment.