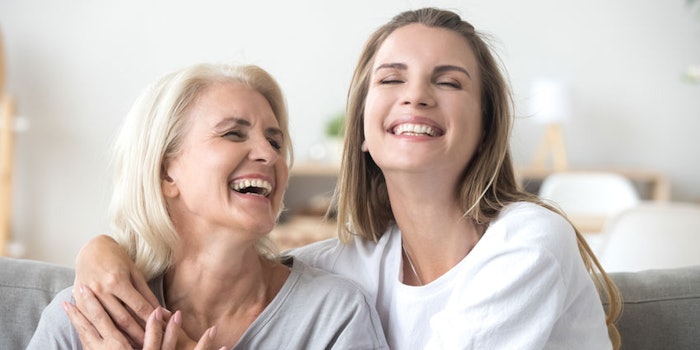 Nothing quite says "I love you mom" like providing her with the necessary tools for her to practice a little self-care. It is a well-known fact that mother's don't take nearly time for themselves, so it is important to, when necessary, push a little self-care on her. We've got your complete pampering guide for last minute gift ideas that can help her find a peaceful state of mind.
Bath and Tea Time
Taking a bath is easily the number one way to take a little stress-free time to yourself. So, when it comes to giving this gift to your mom, opt for a Mother's Day Tea Party. More specifically, Pearl Bath Bombs, has created a bundle of tea-infused, ring bath bombs that use Matcha green tea, cherry blossom white tea. These bath bombs are also topped with dead sea salt to lock moisture into the skin. The best part is the special surprise inside these bath bombs, which are adjustable 14K rose-gold-plated rings. 
Mom, Just Relax
One thing moms have a particularly hard time with is relaxing or slowing down. It seems like they're always running off to the next thing they need to do. Give your mom the gift of relaxation with Plant Therapy's Girl, Just Relax essential oil blend set. These soothing blends of essential oils help to evoke mind and body relaxation whenever it is most needed. Rightfully named, Meditate Mom, Relax Mom and Be Tranquil Mom are paired with a limited edition Mother's Day dish.
Eyes on Mom
Moms seem to have eyes everywhere, including the back of their head. Sometimes it's nice to give those eyes a little break, which is what the Repêchage Bright Eyes Gift Set plans to do. This set will help keep your mom looking well rested, with the Opti-Firm Eye Contour Cream and Eye Rescue Pads. Pamper your mom and those eyes that watched you grow up with this special set. 
Fortify, Correct and Reverse
One item you can really never go wrong with is anti-aging. We have collectively put our mothers through a lot in our different life phases, so now it's our time to do some correction on those worry lines we created. LUVANTI has different anti-aging gift sets that are perfect for mother's day including cleansers, retinol creams and corrective moisturizers.