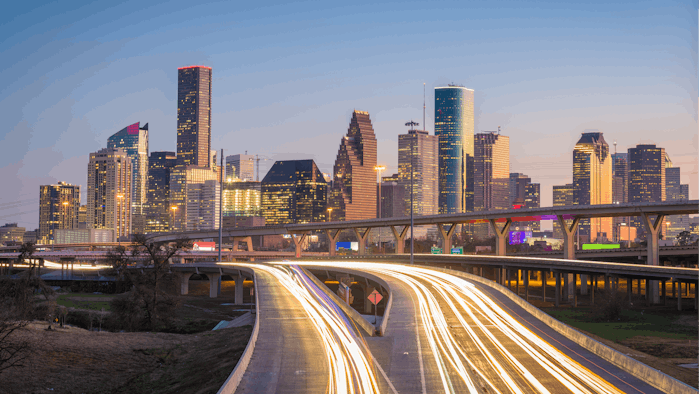 For future travel plans to Houston, here are five of the best day spas that are housed in Houston hotels, per an article from Chron.
Related: Top Day Spas in DC
Hotel ZaZa
ZaSpa at the Hotel ZaZa has infrared saunas and customized facials, massages and exfoliating treatments. Some of its signature treatments include a prenatal massage called Who's Your Daddy, a detoxifying session called The Morning After and age-reversing facials.
The Houstonian Hotel, Club & Spa
Trellis Spa at the Houstonian offers several traditional spa treatments like manicures and pedicures, facials, massages and body treatments. The spa has a Soaking Pools & Garden outdoor retreat with a hot tub, ambient pool and cold shower, lounge and rocking chairs, cabanas and verdant gardens.
Omni Houston Hotel
The Mokara Spa & Salon is an eight-room day spa with a relaxation room and a full-service hair and nail salon. The spa also includes two outdoor pools and a fitness center. Some treatments offered include facials, massages and scrubs. The resort offers a couples massage and a massage enhancement designed for travelers called Jet-Lag Relief.
The Post Oak Hotel at Uptown Houston
The Post Oak is a 38-story high-end resort in Uptown Houston equipped with a salon, fitness center, pool, private cabanas, fire pits, dining and a 20,000-square-foot spa. The spa blends traditional and modern techniques, including aromatherapy and massages, LED light therapy, facials, body scrubs, wrap treatments and massages. Its signature series of Wellness Treatments are designed to treat specific ailments on an inner and external level. One example is the Inner Strength treatment to deal with trauma or build confidence.
Four Seasons Hotel Houston
The Four Seasons Hotel is in the heart of downtown Houston. The 2,500-square-foot fitness center, pool and spa make up the recently refurbished fourth floor of the hotel. Massages range from deep tissue to prenatal, and there's a range of scrubs on the menu. The spa also offers couple massages, deluxe mani-pedis and detoxifying facials that use plant-based skin care products from Laurel Skin. A signature offering at the hotel is the Night Spa, which offers private use of the entire spa from 7-10 p.m. and access to 100 minutes of services, food from Toro Toro and a bottle of champagne.