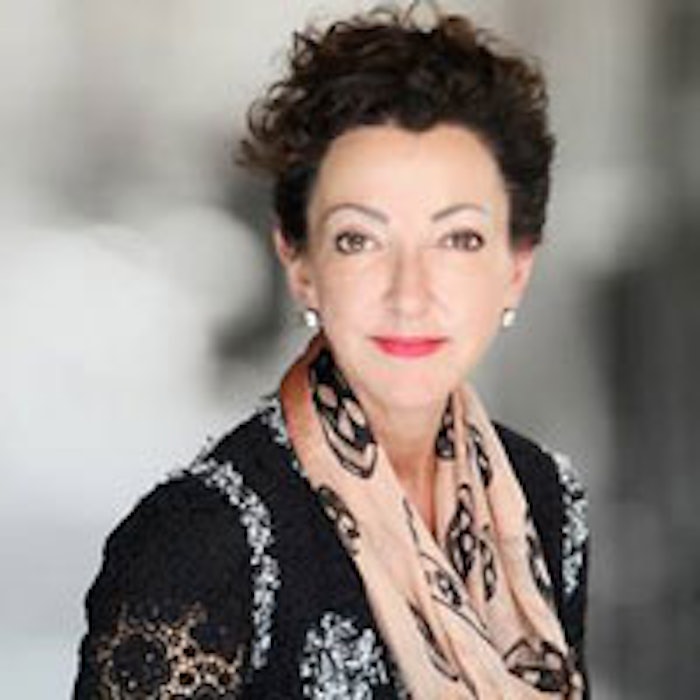 "Big Yourself Up! Think Big, Go Big, Achieve Big"
Date: Monday, March 2, 2015
Time:
9:00am – Breakfast
10:00am – Presentation begins
Location: Dermalogica Global Headquarters
1535 Beachey Place
Carson, CA 90746
Price: Complimentary (for licensed professionals)
The Carson, California headquarters of The International Dermal Institute (IDI) and Dermalogica will be the location for the March 2, 2015 presentation of "Big Yourself Up! Think Big, Go Big, Achieve Big," a motivational event featuring Jane Wurwand, the visionary founder of IDI and the Dermalogica brands.
Wurwand's fearless entry into the United States market as an educator and manufacturer three decades ago redefined the professional skin care industry, and continues to challenge common attitudes and practices regarding not only the role of the professional skin therapist, but of women in general, especially women in the workplace. In order for women to gain new ground and command respect, Wurwand asserts, the tendency toward diminution—diminishing or shrinking one's self, in simple terms—must be confronted and reversed.
In her presentation, "Big Yourself Up!" part of IDI's ongoing Guest Speaker series of events, Wurwand will offer inspirational and practical guidelines for entrepreneurs and small business owners. Wurwand will challenge her audience to look beyond the everyday trials that come with starting a business, and instead to think about the bigger picture; only then can entrepreneurs truly achieve success. Her message is simple: diminutive dreams never come true. She will offer her own life and career trajectory as an accessible map for success, beginning with the premise that reducing the scope of one's ambition effectively reduces one's capacity to achieve greatness.
Wurwand's capacity to see and seize potential extends beyond the skin care market. She is the founder of FITE, a global social impact initiative which offers education, training and financial resources to women and girls around the world, especially to those in underserved communities.
Skin care professionals interested in attending the "Big Yourself Up" event may register by calling 1-888-29-CLASS (25277). The event, which is complimentary to licensed professionals, will also be streaming live online at www.facebook.com/dermalinstitute.