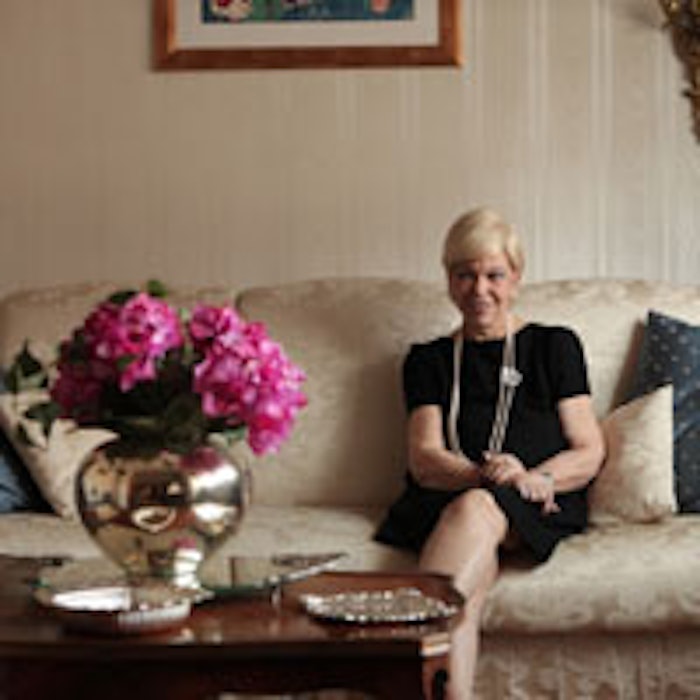 www.evz.ro/regina-cosmeticelor-christine-valmy-a-decedat.html
Esthetic icon and founder Christine Valmy, founder of Christine Valmy International School of Esthetics & Cosmetology in first skin care school licensed in the United States, passed away January 18, 2015, at the Cardiology Institute in Fundeni, Bucharest, Romania at the age of 88.
An excerpt from the November 2011 issue of Skin Inc.,  "An Industry of Progress, Part II," by Mario Montalvo, follows:
In the United States, another esthetic icon, Romanian-born Christine Valmy, made her own historic contribution to beauty therapy. After working in France, Greece and Romania, she fearlessly forged into a field previously dominated by beauticians and cosmetologists. Chic, attractive and charismatic, with a knowledge heavily steeped in science, homeopathy and natural philosophy, Valmy opened one of the first esthetic schools in 1965 in New York.
Fortified with an array of equipment and her own formulations for scientific skin care, her fame spread like wildfire, and she soon opened skin and face salons in department stores, such as Bamberger's, Macy's and Bloomingdale's, which also carried her line of beauty products. She rapidly garnered a clientele that read like a veritable who's who of New York, and her school also acquired recognition and was soon filled to capacity. Many familiar faces and names in esthetics in the United States attended her school. In fact, I had the distinct honor and privilege of being Valmy's first male instructor at her school, and also the first male to be licensed by the University of New York to teach esthetics in the United States.
In 1968, Valmy became the first president of CIDESCO USA, and, in 1973, she was recognized at the 91st Congress in the United States " ... for her contributions to education in America and for creating a new and exciting avenue of careers for the young people of America." She also fought for more than 25 years to make esthetics a licensed profession and was instrumental in New York state becoming the first to have a specific license for the practice of esthetics.
Today, along with her daughter, Marina Valmy de Haydu, they continue to expand her fame. The Valmy name spans several countries throughout the globe, and the Valmy Academy in New York is still in existence.
Christine Valmy is survived by daughter, Marina Valmy de Haydu & her husband Peter de Haydu, and her two grandsons.
 
SOURCES
1. www.skininc.com/spabusiness/leaders/people/132811643.html?page=7
2. www.modernsalon.com/news/industry-news/skin-care-icon-christine-valmy-dies