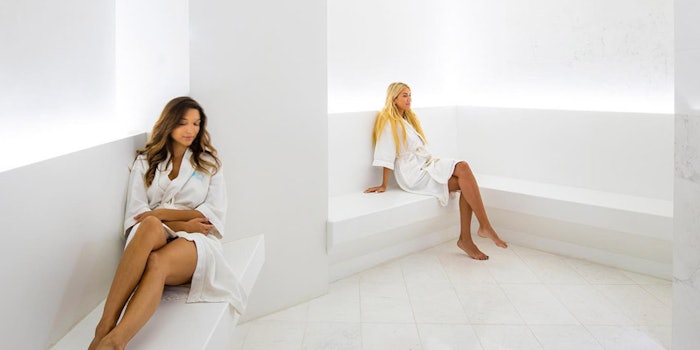 SoJo Spa Club, located in Edgewater, New Jersey, has reopened its doors since closing due to COVID-19, per Hoboken Girl.
The spa consists of four floors that house amenities from specialty outdoor pools to bath houses to cabanas. It also includes a fitness center, cowork space and relaxation lounge. In the Korean tradition, it is a barefoot facility.
Services offered include massages, designed to soothe and relieve stress, as well as maximize therapeutic benefits. There are also options for couples massages and acupressure massages.