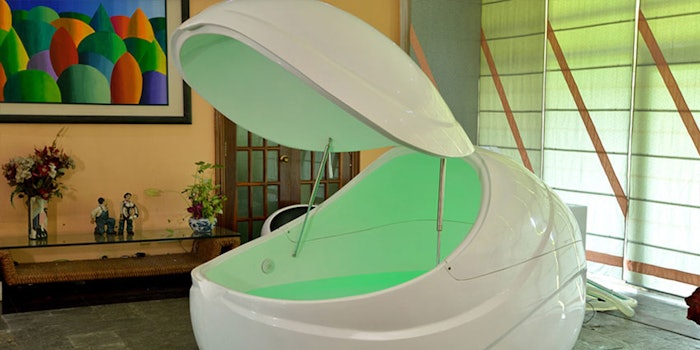 Clarity announces the opening of their float spa in Columbia, Mo. The spa offers guests the ability to experience a near zero-gravity state while floating in saltwater tanks. The sensory deprivation effect is a form of relaxation therapy called reduced environmental stimulus therapy.
The spa offers two guest experiences: Dream Pod and Pro Float Cabin. Dream Pod has a futuristic, sleek and womb-like design with a spacious interior, which allows guests to have a rejuvenating float experience. This tank also features state-of-the-art technology with customizable LED lights. The Pro Float Cabin is ideal for guests who may have claustrophobia issues. It is more spacious than the Dream Pod and is tall enough to stand up in. This tank also allows guests to customize their floats to provide the most comfortable experience possible.
Each tank is outfitted with 800 lbs. of Epsom salt, which allows guests of Clarity Float Spa to float with ease on top of the 93.5°F water. Sessions are 90 minutes in length; however, guests are free to end their session at any time within those 90 minutes. A filtration system filters the water through at least three cycles using a combination of hydrogen peroxide and UV after every session.