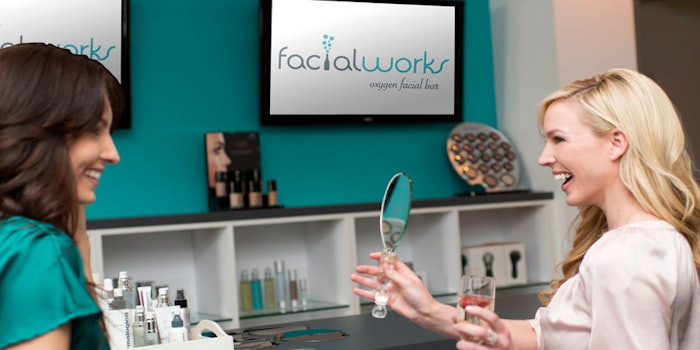 Facialworks has created a franchise program and is targeting owner-operators who want to partner in 30-40 stores in the next 10 years.
The facial bar is initially planning to offer its franchises in California, Nevada and Arizona. Eventually, the company plans to continue into Texas and the East Coast. The company is opening an additional corporate owned store in California in 2017.
Meghan Gilboa, the founder and president of Newport Beach, CA based Facialworks, said, "We built Facialworks with the hope that we could make quality skin care treatments fun, affordable and accessible to all. By launching our franchise program, we are able to find like-minded entrepreneurs who share our vision and passion. By leveraging their skills, we can together accomplish much more than we could on our own."
An investment into Facialworks starts at a little less than $300,000.