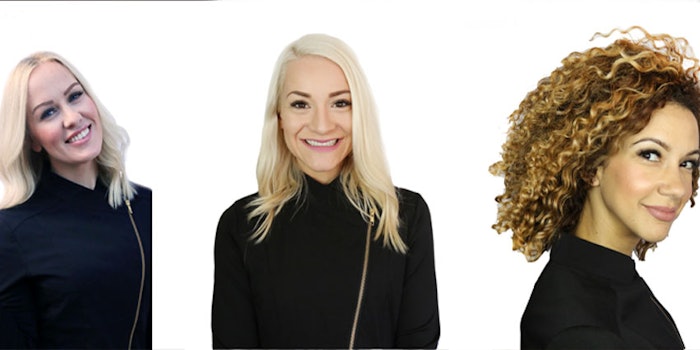 Borboleta Beauty has welcomed two new hires, Megan Tanberg and Genevieve Tuenge, as well as promoted Kelly Rae Clark to director of training.
Tanberg, or "Tandy," is the new vice president of sales. Her spirit animal is a tiger because of her ability to act fast and trust her instincts in difficult situations. Her go-to Borboleta product is the CC curl lashes, but she really loves Emme Diane skin care.
Tuenge has been appointed to creative director. Her spirit animal is a dolphin and she loves to horseback rise and have tea parties with her daughter. The Borby Eyelash Makeup Bag is her favorite Borboleta product, but she uses the Becca Ever-Matte Poreless Primer as her go-to for foundation coverage.
Finally, Clark has been promoted to the position of director of training. She believes her spirit animal is an owl and that she may or may not have some psychic capabilities. Her favorite Borboleta product is the No. 5 Adhesive, but she also loves the Aveda Exfoliant and the Nars Radiant Creamy Concealer. Some activities she likes to do outside of the office include shopping, eating, going to the spa or spending time with her four kids.