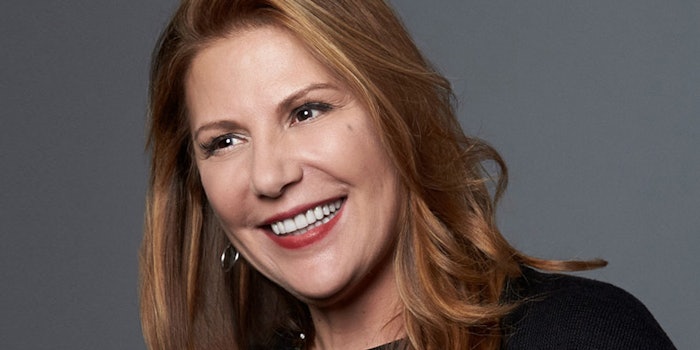 The International SPA Association (ISPA) will present Sharilyn Abbajay with the 2015 ISPA Dedicated Contributor Award at the 25th annual ISPA Conference & Expo at Mandalay Bay in Las Vegas, Nevada from October 19–21, 2015.
A 21-year active ISPA member, Abbajay serves as the senior vice president of operations, brand development and retail concepts for Elizabeth Arden Red Door Spas.
"Sharilyn's uncompromising drive to push spa forward, along with her steadfast volunteering of time and resources in an effort to improve our industry makes her a standout among spa peers," said ISPA Chairman Michael Tompkins. "I'm honored ISPA is recognizing a behind-the-scenes giver who has done so much for us all."
With more than 35 years of experience, Abbajay has become a well-recognized expert within the field of spa development, strategy, retail, trends innovation and operational excellence. Abbajay had previously served as the vice president of global spa, retail and fitness for Marriott International. Prior to that, she founded Abbajay & Associates, a global leading consulting firm specializing in strategic insights, trends and creative business development for the spa, retail, beauty, hair, and wellness industries. In 2005 Abbajay joined Neill Corp, distributor and industry educator of Aveda, and served as corporate operating officer for five years.
"I have devoted my professional life to the beauty and spa industry and am beyond grateful for the opportunities that have been bestowed upon me," said Abbajay. "Never in my wildest dreams did I ever think I would be recognized for following my life's passion. I am over-the-moon proud. Thank you, ISPA, once again for lifting me up! I am deeply honored."
Having started her career as a spa technician, Abbajay is passionate about the business and continues to give back to the industry by donating her time and talent. Along with previously serving on the ISPA board of directors as secretary/treasurer and on the ISPA Foundation board of directors as vice chairman, she has presented at the ISPA Conference & Expo, written and published ISPA textbooks, lectured internationally and served on and lead numerous committees and task forces.
The ISPA Dedicated Contributor Award is given to an active ISPA member who has contributed significantly to the growth of the association. The recipient will have demonstrated leadership and commitment to ISPA and has extensively assisted in the promotion of the association, as well as its mission and vision.
More information about attending the 2015 ISPA Conference & Expo can be found at www.attendISPA.com. More details on ISPA are available on www.experienceispa.com.