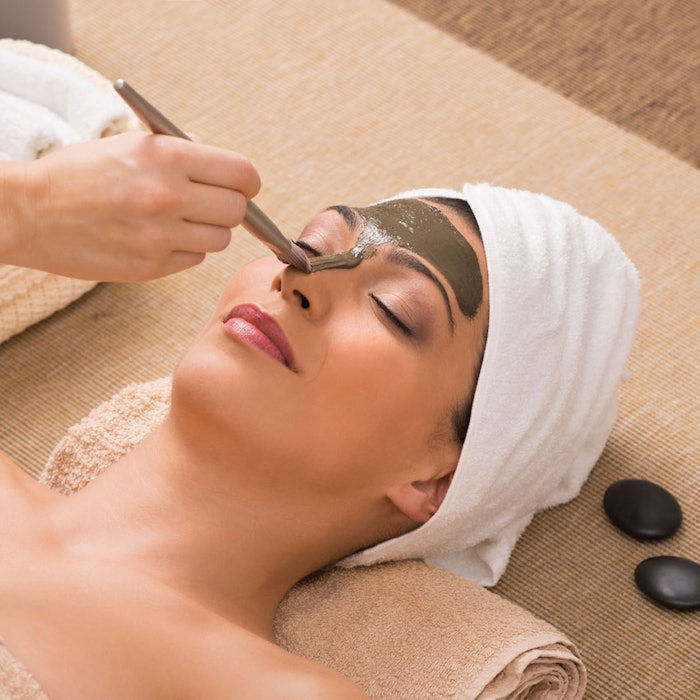 During the winter, wellness tends to get placed on the back-burner. With short, dark days and bitter cold weather, it's easy to neglect the little things that contribute to overall well-being and happiness. With a new season on the horizon, and the Spring 2015 Spa Week Event around the corner—April 13–19—now is the time to renew, refresh and reset with $50 spa treatments.
Consumers can visit www.spaweek.com to book exclusive spa and wellness services—regularly priced anywhere from $100 to $500—making Spa Week the perfect time for clients to get centered, pampered and even experiment with treatments they have been dying to try. From high-tech services to ancient traditions, Spring Spa Week offers a full spectrum of ways for clients to experience wellness.
Farm-fresh treatments
Forget farm-to-table, these days it's all about farm-to-spa. Exclusive spas are now offering their services with an organic twist and ramping up their treatments by incorporating ingredients fresh from their own gardens or nearby farmers' markets.
---
"Forget farm-to-table, these days it's all about farm-to-spa."
---
This Spa Week, The Green Spa in Brooklyn, New York is offering a Farm to Spa Organic Express Facial. Clients can expect their treatment to include locally sourced kale, spinach, broccoli sprouts and avocados, which help increase skin elasticity and hydration to replenish the face's youthful glow.
High-tech beauty treatments
Sometimes it feels like technology is taking over, but that's not a bad thing when it comes to spa treatments. This year has a record amount of spas offering high-tech services that promise instant results. Zplasty in Brooklyn and Manhattan, New York is offering the HydraFacial, which is an advanced skin treatment equivalent to getting five traditional facials.
White Light Skin Care in Miami, Florida is offering two sessions of Hyperbaric Oxygen Therapy in the Oxygen Chamber for $50 during Spa Week. The chamber promotes healing, increases energy and even makes sleeping easier. It can also assist in recovery from brain injuries, and has therapeutic effects for those with cerebral palsy, Alzheimer's disease and heart disease.
Ancient practices
Asia's impact on the spa industry is profound: Yoga, Thai massage and acupuncture are staples on spa menus, and the Zen nature of Asian design is felt in spas nationwide. Recently, Gwyneth Paltrow praised the Vagina Steam treatment at Spa Week participant, The Tikkun Spa in Santa Monica, California. This technique has roots in Korean tradition and has been said to reduce stress, fight infections, clear hemorrhoids, regulate menstrual cycles and aid infertility, among many other health benefits.
---
"Asia's impact on the spa industry is profound: Yoga, Thai massage and acupuncture are staples on spa menus."
---
Group experiences
Sure, after-work cocktails are entertaining, but spa and fitness get-togethers allow friends and family to connect while doing something that also benefits their overall health and well-being. Total Woman Gym + Spa in California has a complete collection of cutting-edge group exercise classes. Classes range from Power Yoga and Hip Hop Hustle to Core Fusion and Tai Chi. During Spa Week clients can score an unlimited group fitness classes for 60 days for $50.
Made for men
Men are becoming more open to the spa experience as they recognize the value in taking care of themselves. And spas are taking notice. Wellness facilities across the country have begun rolling out services that keep the mister in mind, with some even pairing their services with beer and bourbon.
Gentlemen won't be able to resist a Jack Daniel's Deep Cleansing Facial at Nu Glo Medi-Spa in New York this Spa Week, which includes a few fingers of whiskey or a frosty glass of ale to really take the edge off. For any man looking to get hands-on with their significant other, SkinCatering in Springfield, Massachusetts is offering an Interactive Massage Lesson for Couples, where clients can learn the basics of taking care of your partner's aches and pains on a very personal level.
Aromatherapy
Sweet, floral, fresh and fruity—these are the scents of spring. With the arrival of favorite fruits and flowers, spring naturally signals a season of rebirth and renewal. During Spa Week, expect to see services infused with invigorating and fragrant ingredients, such as jojoba, lavender and sage. At Sonoran Serenity in Tempe, Arizona, enjoy an 80-minute Relaxation Massage with an Organic Jojoba Face Massage and Peppermint Foot Scrub. These relaxing services also utilize lavender, lavandin and clary sage to melt stress away.