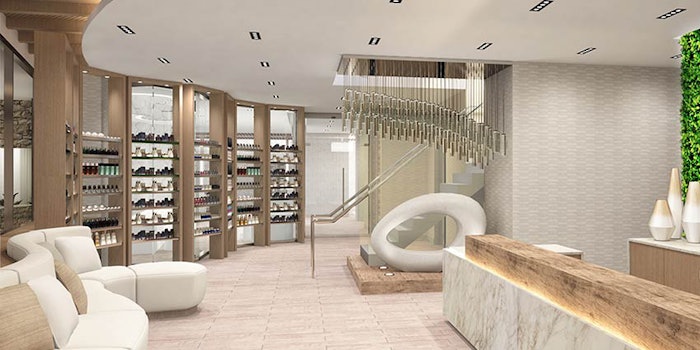 What says a day at the spa has to be all namaste, no play? Certainly not at The Palms Las Vegas, which is gearing up to roll out the socially-minded The Spa at Palms.
Set to open in June 2019, the spa will give guests the opportunity to enjoy another aspect of the resort while taking in their treatments: headphones will allow guests to listen to DJ sets and music residencies during their services. The Palms' club KAOS—newly renovated to the tune of $690 million—has upcoming residencies including G-Eazy, Marshmello and Skrillex.
Among the services: hair styling and extensions from Priscilla Valles. Known for working with celebrities including Kylie Jenner and Britney Spears, Valles will work with a hand-picked, highly specialized team for this, her first partnership.
"We wanted the spa to have the same feeling as the new Palms—unexpected, fun, untraditional, and unlike anything else in Las Vegas," said Kelley Nemiro, vice president of guest experience. "The Spa at Palms will have a modern, artful approach to wellness and holistic healing of the mind, body and spirit. Developing the spa and salon, gave me the opportunity to take some of the best therapies I've experienced all over the world and make them available to a wider audience. And just like the Palms, the spa will be a social experience. We want people to engage with each other, talk, have fun; wellness doesn't have to be 'hush hush.'"