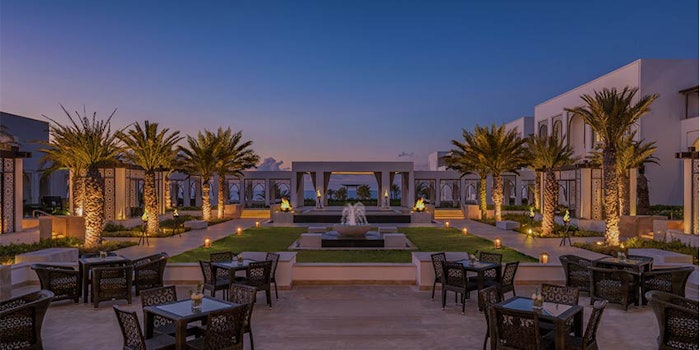 Hilton is ready to rock The Kasbah (or very close to it)—the company has opened its third property in Morocco, Hilton Tangier Al Houara Resort & Spa.
Amenities of the 304-room hotel include an 850 square meter spa, featuring treatment rooms, a beauty salon, hair stylist, Jacuzzi, sauna, steam room and 24/7 gym. The on-site kids club includes two outdoor pools.
Aesthetically, each room fuses Moroccan and international design, with private balconies overlooking either the Atlantic Ocean or 11 hectares of garden.
Related: Top 10 Rising Countries in Middle East and North Africa Wellness Tourism
Located on the Strait of Gilbraltar, Tangier is known for its beaches and temperate weather; nearby attractions include The Kasbah.
"We are excited to introduce Hilton Tangier Al Houara Resort & Spa to our growing brand portfolio," said Vera Manoukian, senior vice president and global head, Hilton Hotels & Resorts. "The opening of this property highlights our commitment to expanding in key destinations across the world, in the world's most sought-after destinations for guests who know that where they stay matters."
"Morocco is a flourishing tourism destination which welcomed more than 12 million visitors last year," added Rudi Jagersbacher, president, Middle East, Africa and Turkey, Hilton. "We are delighted to be expanding our footprint in the country and hope this will continue to support the Moroccan government's tourism ambition to make Morocco one of the top 20 tourist destinations in the world by 2022."