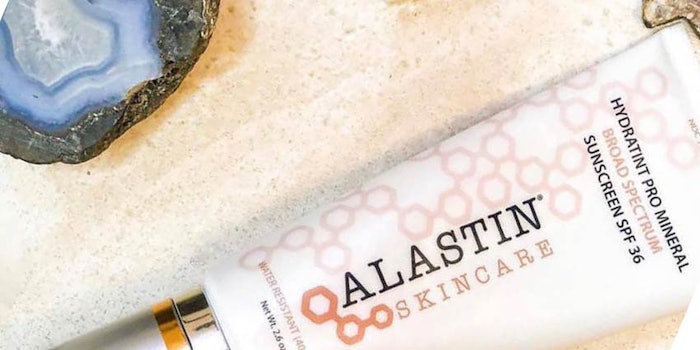 @alastinskincare/ via Facebook.com
Alastin Skincare took home three awards at the 2018 MyFaceMyBody Award winners.
The esthetics company took home Cosmeceutical Range of the Year, Highly Commended Anti-Aging Product of the Year for its Restorative Skin Complex with TriHex Technology and Highly Commended Post-Surgery Product of the Year for the Regenerating Skin Nectar with TriHex Technology.
The MyFaceMyBody Awards recognize excellence in the cosmetics and esthetics industry, honoring brands for product innovation and popularity.
"We are honored to receive such a prestigious award from our esthetic industry peers," said Diane S. Goostree, president and CEO of Alastin Skincare. "The breakthrough science behind our products that sets Alastin apart is our TriHex Technology, which promotes the skin's natural ability to generate fresh new skin that is strong and supple. Our Regenerating Skin Nectar is ideal for patients undergoing rejuvenating procedures, while our Restorative Skin Complex encourages on-going home care that is essential to maintain the longevity of results from in-office treatments."