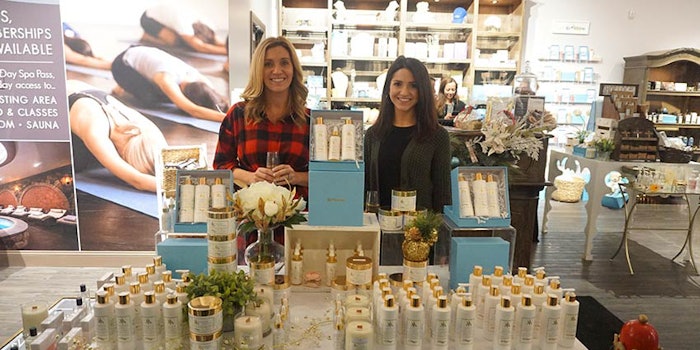 Spa Mirbeau launched its Mirbeau Exclusives body care and gift collections at its one-year anniversary celebration.
"We're very pleased to launch Mirbeau Exclusives as we celebrate our one-year anniversary with the Capital Region. What better way to show our appreciation to those who have supported us this past year," said Michael Dal Pos, CEO, Mirbeau Hospitality Services. "Our guests now have the opportunity to take a little piece of the Mirbeau experience home with them, as the Mirbeau Exclusives line uses only the highest quality ingredients, and are the actual products used in our award-winning Mirbeau Signature spa treatments."
Inspired by the aromas at Mirbeau resort properties, the Mirbeau Exclusives line includes shampoo, condition, body wash, body scrub, lotion, body whip and massage oil in three variations:
Inspire—Eucalyptus, rosemary, orange and peppermint
Reflect—Lavender, chamomile, bergamot and amyris
Pure—Unscented, free from dyes and perfumes (for sensitive skin)
All Mirbeau Exclusives are formulated without sulfates, parabens, formaldehyde, artificial colors, artificial fragrances, mineral oil and petroleum. The product line will be used on-site for many of the spa's massage and body treatments, and will be available for purchased online and in La Boutique at all three Mirbeau locations.