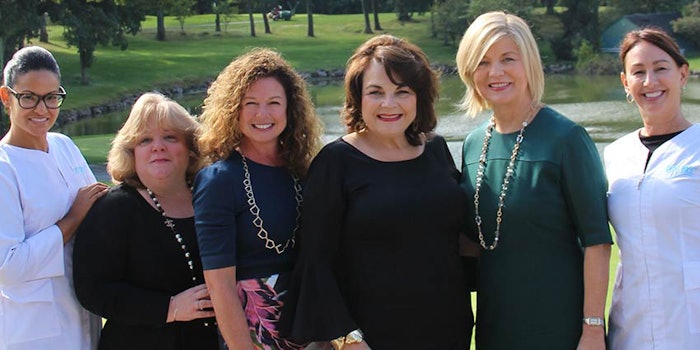 Repêchage founder and CEO Lydia Sarfati was the main speaker at a private luncheon at Morris County Golf Club.
The event, hosted by Clare McCoy, senior wealth director of BNY Mellon Wealth Management, welcomed more than 35 guests. Sarfati shared her best-kept skin care secrets for transforming skin, along with her most important lifestyle and skin care tips for maintaining youthful, glowing and healthy skin. Guests were treated to on-site massages and skin analyses.
Sarfati also spoke of her own personal growth journey, including how she made the transition from Manhattan esthetician to founder and CEO of an international skin care company.
"It was an honor to be chosen to present my story and share lifestyle and skin advice to such a distinguished group of elite guests," said Sarfati. "I'd like to thank Clare McCoy and BNY Wealth Management for providing this opportunity and I look forward to working together more closely in the near future."
Related: Get Into the Spirit at Repêchage's Holiday Power Lunch