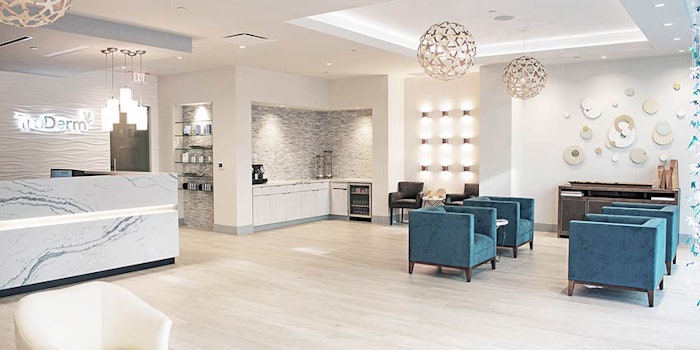 TruDerm has announced the opening of its second location in the Dallas-Fort Worth metroplex.
Located in a new 4,400 sq. ft. building, in Plano, Texas, the new Legacy West location is staffed by board certified dermatologist Max Adler, M.D., and a team of skin care professionals. Adler, who has more than 30 years of experience, specializes in a wide variety of skin conditions, including acne, eczema, moles, cysts and more.
Related: Dr. Max Adler Joins TruDermatology
Located in retail centers, TruDerm outposts welcome both scheduled appointments and walk-ins. Services include medical skin conditions, cosmetic injectables, nonsurgical body shaping, laser treatments, facials and skin rejuvenation procedures.
"You truly get the best of all worlds at TruDerm," said Adler. "With both medical and cosmetic dermatology professionals on site, our patients can have the reassurance of both perspectives for the best possible care. I'm incredibly excited to lead TruDerm as medical director and offer comprehensive, quality care to help patients achieve the healthy, beautiful skin they deserve."
Added David Pyle, CEO: "TruDerm's expansion strategy is based on our commitment to delivering best-in-class medical and cosmetic dermatology care with convenient locations for today's on-demand consumers. TruDerm stays true to that commitment by offering appointments seven days a week and securing locations in coveted retail destinations such as Legacy West."