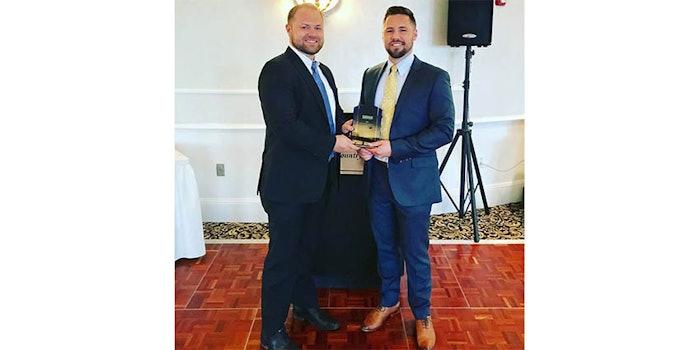 Spa Mirbeau of Albany, N.Y., has been awarded the Town of Guilderland Beautification Award.
The recognition was presented by the Guilderland Chamber of Commerce at the 46th Annual Business Awards Dinner and Gala. The evening's awards included Small Business Person of the Year and Best Place to Work (presented by the Guilderland Chamber) as well as Best Interior Renovation and Best Overall, awarded by the Town of Guilderland.
Spa Mirbeau offers a full menu of spa treatments, as well as a meditation pool and fireplace; aqua terrace with oversized hot plunge pool and bar; sauna and steam room; and fitness studios. It also includes Le Bistro, a casual French-inspired restaurant known for its Mirbeau Burger.
"We are truly honored to receive this recognition," Michael Dal Pos, chief executive officer, Mirbeau Hospitality  Services. "When developing the concept for Spa Mirbeau, we wanted to take advantage of the exciting transformation of Crossgates into the lifestyle center for the community of Guilderland to enjoy. Our vision was to offer a fully immersive experience in balancing wellness with indulgence. A tranquil place where guests could escape and unwind for a few hours or the day, close to home. We really love being a part of this great community and we look forward to continuing to serve its people."