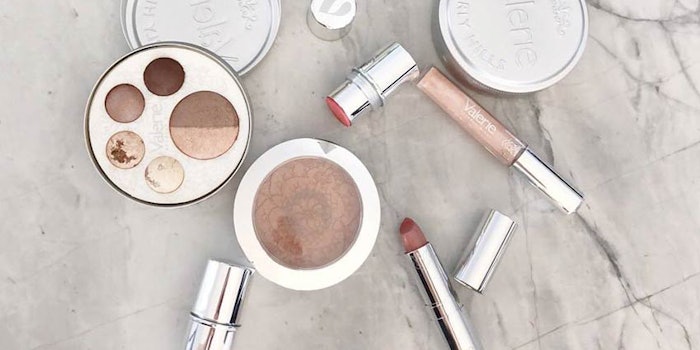 @valeriebeverlyhills/ via Facebook.com
Zazú, a chain of salons based in Chicago, has announced a partnership with makeup artist Valerie Sarnelle to distribute her Valerie Beverley Hills makeup line.
It will be the first and, to date, only hair salon to carry the entire line outside of California. Guests will be able to find the line at all four of Zazú's locations (Chicago, Naperville, Wheaton and Hinsdale).
"As a family run business we believe in partnering with companies who have an innate passion for beauty and women. The Valerie Beverly Hills team is a natural fit for our fashion-forward clients seeking iconic beauty tips and products. These high-quality makeup products have stood the test of time – and most importantly, women in Hollywood," said Zazú owner Michael Segretto.
"We believe Valerie Beverly Hills is the epitome of skincare and makeup," added Sarnelle. "Cosmetic lines come and go, but after 30 very successful years of running our makeup boutique we know we have something very special, it's time to share our beauty secrets and products with Chicago-land."