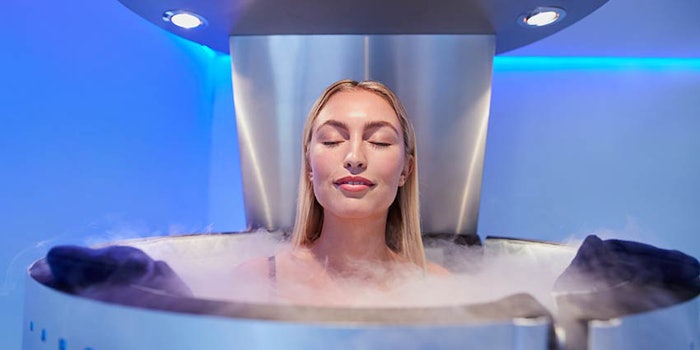 Mexico City-based subz3ro has been named the 2018 Mexican "Luxury Spa of the Year" by the Luxury Travel Guide.
Selected for its innovative technology and customer service, subz3ro's focus is cryostimulation—using subzero temperatures on the skin surface—to reduce chronic inflammation. Claims for the treatments, which are all non-invasive, include: reduction of cellulite and varicose veins, restoration of facial skin firmness and brightness, reduced pigmentation and rejuvenation of tired skin.
The spa was nominated for "Most Innovative Spa" for 2018.
The Luxury Travel Awards are bestowed by the Birmingham, UK-based Luxury Travel Guide, and are dedicated to acknowledging and celebrating "excellence in all sectors of the travel and tourism industry." Experts travel around the globe to select their top choices in hotels, airlines, tour operators and service transfer businesses.
Related: Keep Your Cool with Safe Cryotherapy Use
"We are very honored to receive this world class award. The effort of our entire team has made it possible, in less than two years, for subz3ro to be recognized for high quality services, customer satisfaction and the global leader in cryotherapy," said subz3ro founder Raul Aguilar. "With this award from the Luxury Travel Guide, we are now even more deeply committed to maintaining and improving our levels of excellence, making the wonderful benefits of cryostimulation available to everyone, not only in Mexico, but also in future openings in the United States, Europe, Central America and South America."