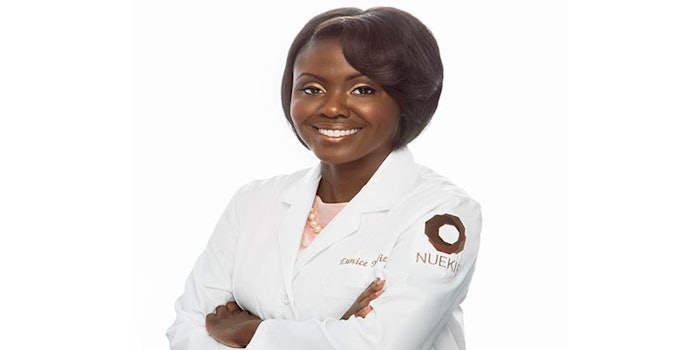 Skin care company Nuekie has announced the launch of its Skin of Color Directory, an online directory to provide clients of color with access to skin care services around the United States.
The directory provides a curated list of skin care professionals, selected through a vetted application process. Skin of color faces unique issues due to the significant amount of melanin and differences in structure and function. Common concerns for clients of color include acne and hyperpigmentation.
Related: Preventing PIH When Treating Skin of Color
Cosmetic chemist and esthetician Eunice Cofie-Obeng was inspired to create the online resource after surveying women of color and discovering that many could not find a skin care professional who specializes in ethnic skin; some even reported being turned away by professionals who didn't know how to treat their skin.
"As a woman of color, I fully understand the challenges that we face when it comes to getting professional skin care treatments for our skin. Delivering the best quality skin care to women of color has been a passion of mine for many years," said Cofie-Obeng. "This has been the driving force behind the creation of the directory, as I want everyone to have access to quality skin care."