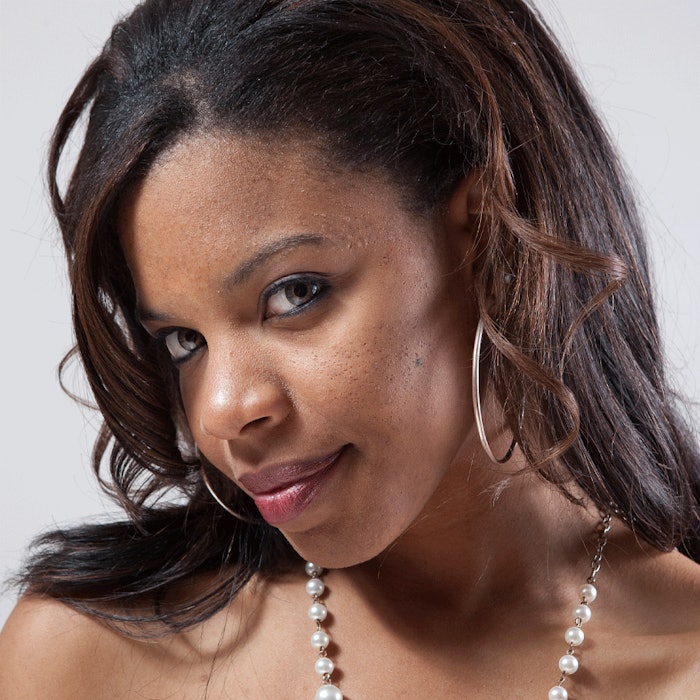 Treating and managing clients with skin of color for rosacea and acne is associated with challenges such as post-inflammatory hyperpigmentation (PIH), according to a recent report by Dermatology Times.
"The main challenge when treating patients with skin of color is PIH," said Andrew F. Alexis, M.D., department of dermatology, Icahn School of Medicine at Mount Sinai, New York, NY in the report. "Particularly for acne vulgaris itself, PIH is a very common feature or sequela of the condition and it is often the driving force for the patient to go and see the dermatologist. It is my impression that the PIH is of equal and sometimes greater concern to the patient than the acne itself. Therefore as dermatologists, it is necessary to address both conditions when we interact with our patients."
Controlling Inflammation
Inflammation and subclinical inflammation play a significant role in the development of lesions. Clinically, even non-inflamed lesions such as comedones still have inflammation that is subclinical. According to Dermatology Times, Alexis said there is a need to aggressively and effectively control the inflammatory component of the acne.
Due to the combined effect of comedolysis and reducing hyperpigmentation, topical retinoids—some of which demonstrate anti-inflammatory effects, like adapalene—are mainly useful in patients with skin of color, added Alexis.
Benzoyl peroxide (BPO) is used in Alexis's therapeutic regimen because it can inhibit the P. acnes, which drive a lot of the inflammatory component of acne, indirectly reducing inflammation.
Other agents that can be used to reduce the inflammatory component include topical dapsone 5% gel and azaleic acid, which can also help address the PIH.
"There are a range of treatment options and the key is to come up with a regimen that is tolerable," explained Alexis. "Not only should it be efficacious and have strong anti-inflammatory and comedolytic effects, but it also has to be well-tolerated. If we induce irritation with our regimen, then we can also cause more pigment alteration, leading to disgruntled patients."
Various Treatment Apporaches
A solution to achieving positive clinical outcomes is from the availability of new vehicles and formulations, which help choosing the appropriate vehicle and concentration of the agent used when considering BPO and the retinoids. Specifically, aqueous gels, which are the basis of most branded products, are preferable to the ethanolic gel formulations of some generic products.
To target as many pathogenic factors of acne at once and to address hyperpigmentation, Alexis uses a combination of therapies. A topical retinoid and topical BPO/clindamycin formulation is an example of a combined therapy, with or without an oral antibiotic, based on the severity of symptoms. For more severe cases, adjunctive use of superficial chemical peels and bleaching agents can be considered.
Discovering Rosacea
Rosacea in patients with skin of color can often be difficult to diagnose and may be confused for acne due to the challenges in detecting the erythema. With close examination, individuals will see a deficiency of comedones and even erythema.
The distribution of the papules and pustules is typical for rosacea on the central medial cheeks on the face and forehead, and the patients usually report the usual triggers for rosacea for flares.
"Clinicians should be wary to have an index of suspicion for rosacea even in darker skin patients because it is under recognized," said Alexis. "In addition, the history can be helpful as well as a close inspection for the characteristic signs for rosacea will help home in on the accurate diagnosis."