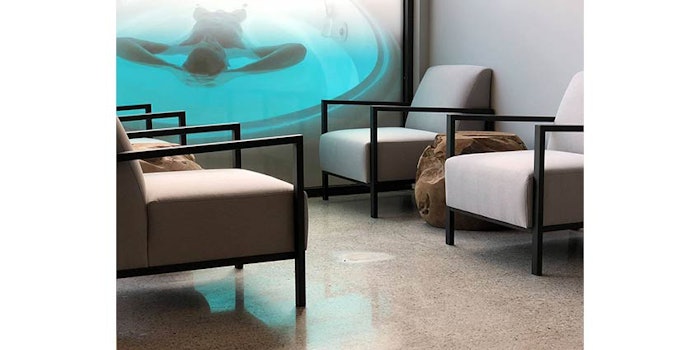 Facebook.com/saltfloatspaqt
There's a new spa in New Zealand that's worth it's salt: Salt Float Spa has opened in Queenstown, Otago reports Stuff.
The spa has four pods, shipped from Singapore, which each contain nearly 500 kilograms of salt. Guests listen to music for the first ten minutes, then float in silence for the remaining 45.
"There's no light, there's no noise, there's no sense. Your five senses are void," owner Angela Lee told the publication. 
Along with the pods, the spa has two massage rooms and a relaxation room.
Lee was inspired to open the spa after floating herself two years ago; she felt as though there was an opportunity in the local market for rejuvenation, especially given Queensland's outdoorsy lifestyle.
"This town is so physical. It's nice to nurture yourself back to shape when you've gone full force down the hill on your bike or smashed yourself at the gym," said Lee.
It's also a useful tool for mindfulness and relaxation. Added Lee: "We are so busy and so external, I think it's time to start paying attention a bit more."