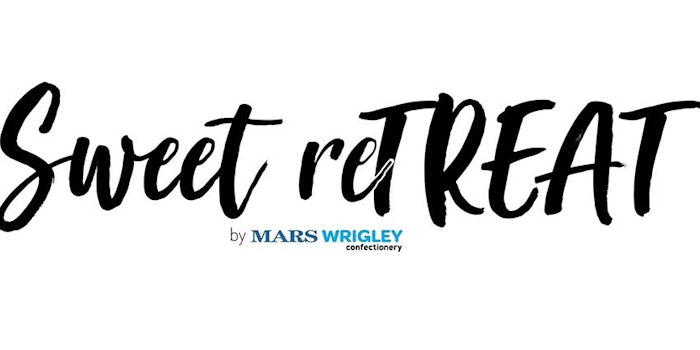 Candy-coated spa dreams are coming true for New Yorkers. Mars Wrigley Confectionery is set to debut the Sweet ReTREAT, a pop-up salon/spa inspired by chocolate and candy, Feb. 13-14 at 230 West 39th Street in New York City.
Each of the salon's "TREATments" are themed to the confectioner's top brands. Services include a Candy Counter Makeup Bar, offering looks inspired by the Mars chocolate family (including Dove and Twix); The Signature Manicure or Pedicure with polishes inspired by Skittle and Starburst; and a Blowout and Touch-Up Bar with infused mint blow-outs, drawing on the Altoids and Extra brands. There will also be a lounge with art installations and a candy beverage bar.
The experience is based on findings from a report conducted by the company, which found that 66% of those surveyed chose sweet treats as their gift of choice for friends and family, and that 74% of respondents believe "a treat is sweeter when shared with friends"; Mars Wrigley encourages customers to book with a plus-one.