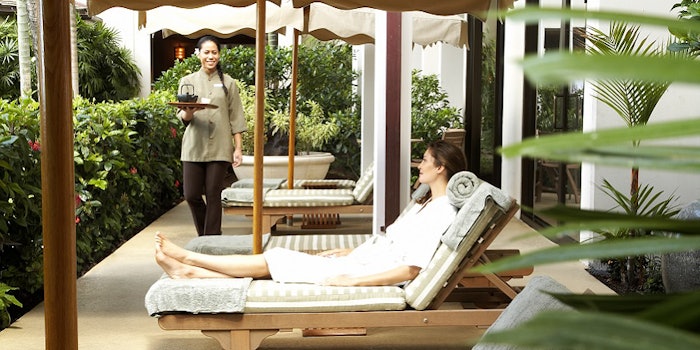 Polynesian-inspired spa SpaHalekulani in Waikiki, Hawaii, has announced additions to its Living-Well programming, along with a new Master Series. Both programs will focus on topics related to wellness and healthy living. 
"Our spa is centered on creating transformative experiences through various relaxation techniques that incorporate mindfulness into health and wellness practices." —Kamala Nayeli, Director of SpaHalekulani
Master Facial Reflexologist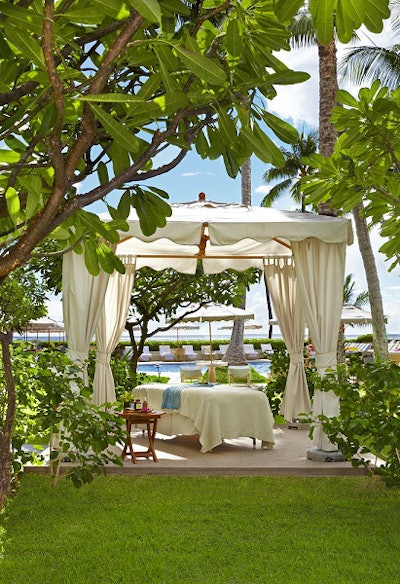 In September 2017, Japanese facial reflexologist and instructor Mariko Hiyama will be providing her treatment services for a limited time in the Master Series. Mariko Hiyama specializes in Sorensensistem™ Facial Reflex Therapy, a treatment that combines oriental medicine, needleless acupuncture and neuro-anatomy.
Living-well Program Expanded 
In addition to the Master Series, SpaHalekulani has added a number of lectures for its Living-Well Program. They have released a monthly schedule and topic list:
August—Label Reading 101. A session that breaks down nutritional facts and ingredients in product labels.
September—Inflammation: The Root Disease. This lecture will discuss how to reduce chronic inflammation.
October—Optimize Your Sleep. A lecture that will teach guests on how to improve the quality of their sleep.
November—Boosting Your Energy. A lecture on how to nourish their adrenals and increase mitochondria.
December—Art of Cooking. This creative session will look at how to enhance meals without a recipe.
"SpaHalekulani's new programming takes the guest experience far beyond the treatment room," said Kamala Nayeli, director of SpaHalekulani. "Our spa is centered on creating transformative experiences through various relaxation techniques that incorporate mindfulness into health and wellness practices, leading guests to everlasting positive change."