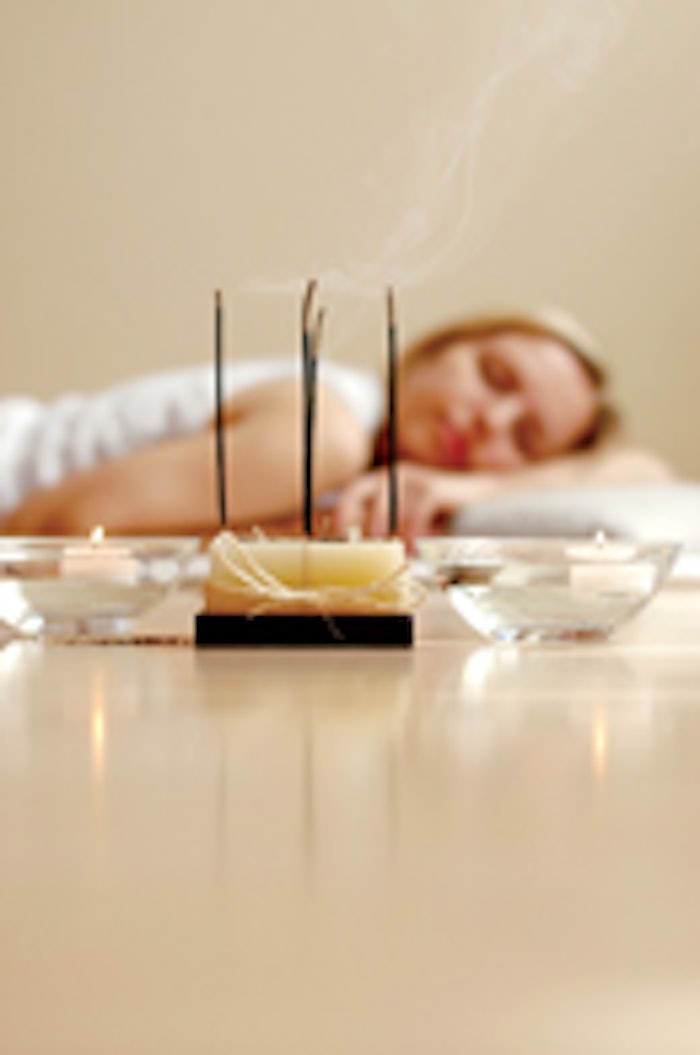 During the past decade, the health and wellness trend has emerged as a major growth driver across a number of industries, including personal care, over-the-counter health products, and packaged foods and beverages.
According to global business intelligence provider Euromonitor International, the market for health and wellness foods and beverages grew from $298 billion in 2002 to $488 billion in value sales in 2007. In 2009, this increased to an estimated $543 billion, one third of which is accounted for by the North American market. Global vitamin and dietary supplement sales also rose by almost 50% during the 2003–2008 period to nearly $65 billion.
As the health and wellness trend broadens its mainstream appeal, it continues to evolve. Consumers are taking an increasingly holistic approach to wellness, and, in particular, they are discovering the interconnectedness between the mind and the body. This has given rise to the mind-body wellness trend, which is reflected across a wide range of product categories.
Sustained spa spending
The pursuit for personal wellness has extended to become a lifestyle trend itself, and leisure time is increasingly associated with activities that look to cultivate physical, spiritual and mental well-being. According to Euromonitor, health and wellness tourism globally grew 57% between 2003 and 2008 to reach $65.5 billion, and Elisabeth Brehl, managing director at German exhibition organizer EPOC Messe Frankfurt, says, "An aging population of baby boomers and the increasing stress of modern life has created a boom in wellness retreats and spas around the world."
Today the spa trend is expanding and spreading from day spas and spa resorts to have an effect on an increasing number of other industries where the spa concept has become a powerful marketing tool. Spa tourism, spa cosmetics and toiletries, spa design, spa cuisine and medical spas are all significant developments in this wellness wave. Initially, the spa concept was associated with mineral spring treatments, but currently, spa offerings worldwide encompass a large range of options, including facials, reflexology, acupuncture, yoga classes, massage, ayurvedic medicine and ancient treatments that promote health through physical, mental, social and spiritual harmony.
The result is that it is now possible in a spa to enjoy a true holistic wellness experience, taking care of the body, mind and spirit. People who attend spas increasingly regard them as a life-changing experience, inspired by concepts such as escape, well-being, self-improvement and spirituality. The lifestyle element is also particularly important, where the spa experience is the main aim for people wishing to enhance their health, quit smoking, manage stress and learn about healthier diets.
Functional water
Functional water is a category that has enjoyed phenomenal growth due to the wellness movement. Euromonitor International data shows, in the United States, value sales rocketed twelvefold during the 2003–2008 period to almost $4 billion. Quite a fewof these products are marketed on the basis of mind-body wellness related benefits, and the proliferation of relaxation-positioned food and beverage products is another manifestation of the widespread acceptance gained by the mind-body wellness connection.
Water is often a go-to beverage offering in spas, and those that provide functional water can help impact their clients even further. Whether the product aims to replenish electrolytes, introduce minerals and nutrients into the body, or help soothe the mind and the nerves, the additional elements are typically complementary to spa treatments and programs, and can even supplement treatment results. As spa professionals know the importance of hydration, not just for the skin, but also for the body, functional water can be a perfect addition to a wellness-conscious business.
Good nutrition
Many dietary components, often also sold as dietary supplements or as functional ingredients in food and beverage products, are either known or believed to have a positive impact on both the body and the mind. This is because the seat of the mind—the brain—is a bodily organ whose degree of functioning, like that of all other organs, is influenced by nutritional intake.
Iodine, for example, is an essential trace element that needs to be supplied by the human diet. In young children, iodine deficiency can cause cretinism, a congenital condition that demonstrates both severe mental and physical disabilities. Subclinical iodine deficiency, such as when iodine intake is below optimum levels but not low enough to reveal itself as a diagnosable illness, can still lead to diminished cognitive performance. The World Health Organization states people in iodine-deficient communities may have IQs that are between 10–15 points lower when compared to non-deficient populations. Low iodine intakes are surprisingly common, even in highly developed countries, such as France, Ireland and Italy.
Although iodine isn't often used in skin care, it can be offered to spa clients through consumable products. Many spas these days offer nutritional components, from things as simple as functional water and nutritional supplements to those as extensive as a full spa cuisine menu, and this helps build the base of health for skin and the body overall, promoting general wellness from within.
Another, much more high-profile, brain-boosting nutrient that can be directly linked to skin care is DHA omega-3. Omega-3 helps reduce acne and inflammation, and encourages more supple skin, leaving it more hydrated, softer and smoother. It helps create strong, healthy cells, which, in turn, can help rejuvenate and renew skin, for a more radiant look.
Omega-3 also is about to broaden its target group considerably. There is now an even rapidly growing evidence base that omega-3 DHA might delay or even prevent the onset of Alzheimer's disease, and possibly other types of dementia. Of course, omega-3 is also known to be highly beneficial for heart health. This brain-heart benefit combination considerably heightens omega-3's appeal to a mature target group, as well as strengthening its position as an ultimate body-mind wellness nutrient.
Antioxidants also are up and coming in the quest to preserve mental agility and bodily health into the later years. Recent studies carried out by Purdue University and Mount Sinai School of Medicine have shown that a type of antioxidant called polyphenols, which are found in grape skins and seeds, actually reach the brain, where they are thought to prevent the formation of plaques that cause Alzheimer's disease. And, of course, a myriad of skin care products contain antioxidants, which benefit the skin by encouraging anti-aging and fighting back against destructive free radicals.
Herbal mind boosters
Herbal products are also benefiting a great deal from rising mind-body wellness awareness. For instance, global value sales of ginkgo biloba more than doubled from the 2003–2008 review period, to more than $1 billion in 2008. Some studies have shown this herb increases blood circulation, including blood flow to and around the brain, which optimizes memory function, and also helps deliver vital nutrients to skin.
Saint-John's-wort, which rose to global fame as an herbal depression buster, racked up global sales of $216 million in 2008, and a lot of scientific attention is being paid at the moment to the emerging link between diet and depression. A study carried out by University College London and published in the British Journal of Psychiatry in November 2009 concluded that people with a diet high in processed foods were much more prone to developing depressive illness compared to those who consumed mostly whole foods—yet another confirmation that eating well is not only good for the body and the skin, but also for the mind.
Peace of mind
The mind-body wellness trend manifests itself in many different ways. For example, many believe organic foods are a healthier option, as they are less contaminated with agrochemicals, have higher levels of nutrients and antioxidants than conventional foods, and are better for the environment. In other words, not only do consumers value organic foods as better for their bodies, but they also afford peace of mind and a clean conscience.
Global value sales of packaged organic foods leapt from $10 billion in 2002 to $23 billion in 2007, and although the recession has stifled the category's growth performance of late, organics are far too important a component of the health and wellness trend to be killed off. In fact, they are the perfect fit for consumers' ever-more holistic definition of wellness, and for spas, as well. With many skin care professionals turning to more holistic ingredients and products, incorporating more organic and natural elements into every aspect of a spa is a smart business move.
Cosmetics and personal care manufacturers are also beginning to run with this trend. Everybody knows of the old maxim that looking good and feeling good go hand-in-hand, but some manufacturers have gone further by creating "edible" cosmetics. The use of organic, food-grade ingredients placates consumer worries about being harmed by chemicals. In fact, one niche beauty provider pioneering the organic cosmetics craze has created a line of organic skin care products using food-grade ingredients.
This is just yet another example that mind-body wellness is no mere passing fad, but a blossoming trend that is taking many different avenues to express itself.