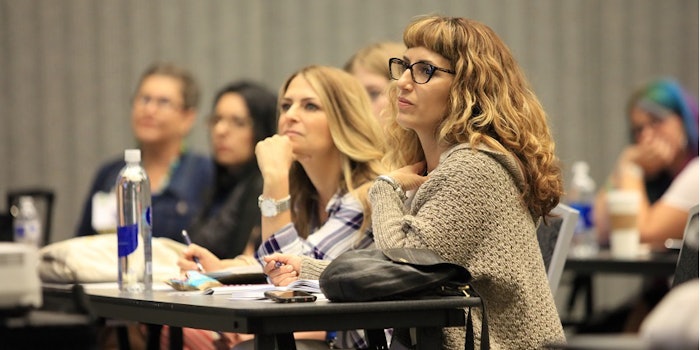 Skin Inc's Face & Body spa expo and conference has announced a partnership with CIDESCO USA for unique workshops at upcoming events. Presented by CIDESCO trainers, each workshop will help estheticians gain specific knowledge and skill sets that will then help them as they moved toward their CIDESCO diploma.  
The workshops will be kicking off at Face & Body Southeast 2017, which will be held October 7-9, 2017, in Atlanta, Georgia, at The Cobb Galleria Centre. The three workshops include:
"CIDESCO provides international recognition of excellence and makes it possible for estheticians and beauty therapists to achieve credentials that are recognized in more than 40 countries," said Lydia Sarfati, chair CIDESCO Section USA. "We also will provide great education to help professionals improve and excel in all facets of beauty therapy as they work to obtain the CIDESCO diploma."
In addition to Face & Body Southeast 2017, CIDESCO will be offering similar workshops for Face & Body Northern California 2018 and Face & Body Southeast 2018. 
Attendees can register per workshop or as a bundle. To register for CIDESCO workshops at Face & Body Southeast, click here.