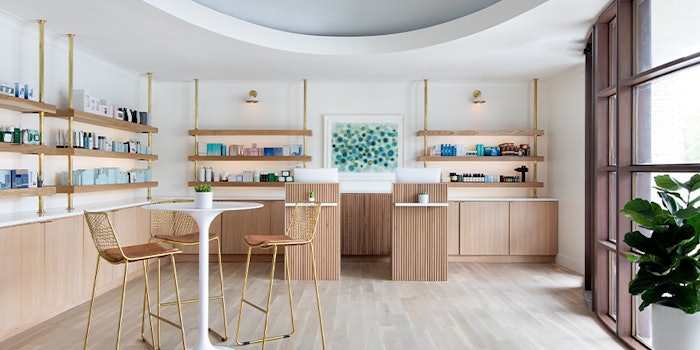 Hiatus Spa + Retreat has announced the addition of medspa treatments to its book of services at the Inwood Village location beginning Feb. 1, 2021, with plans to expand to the seven other locations soon.
Related: Hiatus Spa's Inwood Village Undergoes Renovations
With the addition of medspa treatments, the services will be helmed by Dr. Holly A. Barko, who is double board-certified in anesthesiology and anti-aging and functional medicine, and Zachary Dietrich, R.N. 
The Texas-born day spa will offer the following:
Injectable Neurotoxins offered in either Botox or Dysport.

Dermal fillers offered in either Juvederm or Restylane.

DermaFrac features hundreds of micro-needles up to 0.5mm that painlessly penetrate the upper dermis stimulating collagen production and facial skin rejuvenation.

Dermaplaning features the removal of dead skin cells and facial hair to promote deeper product penetration, reduce the appearance of acne scars, and improve skin texture.

Microneedling features microneedles up to 2.5mm that stimulate collagen production and treat and improve acne scarring, fine lines and wrinkles, loose skin, skin texture, and pore size.

Medicalgrade chemical peels feature a variety of formulations and concentrations to target various skin concerns by resurfacing the uppermost layer of skin to reveal a new, healthy complexion underneath by encouraging cell turnover, promoting collagen, and reducing the appearance of fine lines and wrinkles.
The spa will offer H-Circle, a subscription model where members will receive the best pricing available on all medspa services. The membership is typically $69 per month, which includes special discounted pricing for members on all spa treatments and 10% off all retail products.
Hiatus co-founder Sheila Garrison said, "When we looked at the wildly successful launch of HydraFacial in 2019, adding a medspa component to our business appeared to be a natural evolution. It told us that our guests were not interested solely in personal wellness, but were interested in newer trends in beauty. Today, the majority of people are going somewhere for injectables, so why not make it easy and affordable by making it available at Hiatus! It has taken almost a year to work through a plan and find the right medical team, and we are so excited to launch Hiatus MedSpa with Dr. Holly Barko and Zachary Dietrich."
Barko, Hiatus' MedSpa medical director said, "It's a dream come true to be joining the Hiatus team as the medical director to lead their first-ever MedSpa. I look forward to working with each guest to create a comprehensive and personalized treatment plan."