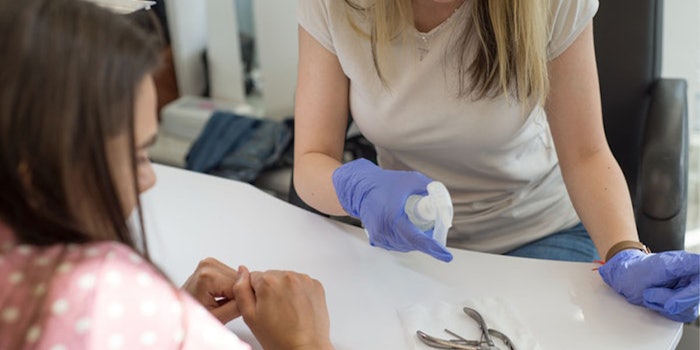 Virox has launched a free online tool that can help keep spas and salons safe amid the pandemic.
Related: How COVID-19 Affects Skin
The tool will analyze a facility's work stations, service areas, points of client interaction, restrooms and breakrooms to build a customized set of guidelines on how to rid areas and surfaces of viruses and bacteria.
"The new Learn About Rejuvenate site is just what the salon industry needed to make pandemic cleanliness one less stress to deal with," says Holly Shippers, industry advocate, blogger and global educator. "The protocol builder is user friendly and gives salons and spas of every size the ability to create consistent disinfection protocols that are even customizable with their own logo. I'm making a protocol for myself that will be visible for clients and sharing the link with all my fellow professionals and followers!" It makes for a consistent approach to preparing salons and spas before, during and after each client service.
Virox Technologies is known for producing revolutionary disinfectants for the war against pathogens. In addition to developing innovative products, they are committed to providing education and technical support to help facilities optimize their infection prevention protocols.
"For the first time, customized protocols created by individual salons or spas take the guesswork out of disinfection," says Nicole Kenny, vice president of professional and technical services at Virox Technologies. "It facilitates the highest standard of protection, user compliance and, most importantly, individual safety."