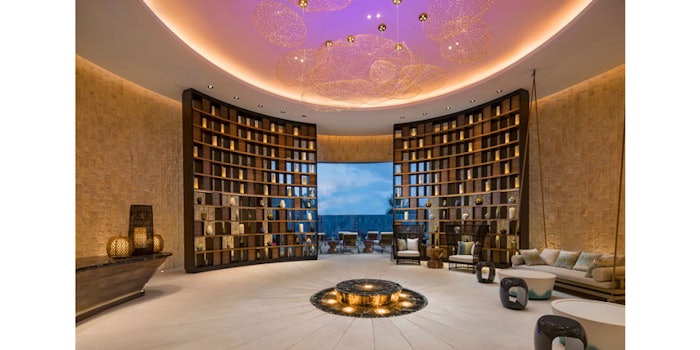 In south-central Vietnam, a new beachfront spa has opened with a fisherman feel. The Spa at Radisson Blu Resort Cam Ranh features decor, treatmentsand architecture to reflect the local Vietnamese fishing culture at the bay.
The Spa at Radisson Blu Resort Cam Ranh focuses on recharging, reviving and indulging their patrons through their package treatments.
"Our new spa, with its unique design, innovative treatment program and inviting facilities, embodies Radisson Blu's values and will enable hotel and outside guests to enjoy memorable, stylish and purposeful experiences. We invite them to go on a rejuvenating journey of indulgence and rejuvenation," said Peter Tichy, general manager, Radisson Blu Resort Cam Ranh.
The spa features treatment rooms that are shaped like seashells, to make patrons feel like they are aboard a Vietnamese fishing basket boat.
The spa features a color palette of blue, silver, sea green and white. Metal mesh reminiscent of fishing nets dons the ceiling, while soft lighting and glass lanterns and candles welcome guests to this quiet retreat.