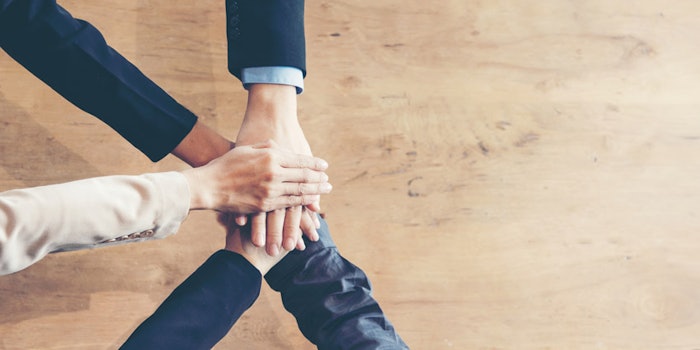 Many brands have stepped up to the plate when it comes to aiding in COVID-19 relief. With some brands offering webinars and educational opportunities and others donating to the cause, we packed a list of brands together that are working to make a difference during this pandemic.
Kopari. Kopari launched a multi-pronged giveback program on April 1, 2020 in partnership with Direct Relief and Brands x Better Coalition. For the entire month of April, Kopari will be donating $1 for every new transaction on its website to Direct Relief, the humanitarian aid organization with a mission to improve the health and lives of people affected by poverty and emergencies including COVID-19. To further the brand's impact in this effort, Kopari is partnering with 26 other brands through Brands x Better Coalition. As a part of this joint effort, all brands pledge to donate 10% of proceeds to charities during the COVID-19 pandemic, in addition to their own brand-specific giveback.
TwinMedix. TwinMedix launched Hani-Tizer, which is a hand sanitizer that will disinfect, moisturize and kill 99% of germs. The brand will also be shifting their current production over to focus on bringing more sanitizers to the community.
Grande Cosmetics. CEO and founder, Alicia Grande, made the commitment to donate 15% of sales to the non-profit organization Feeding America. With an original goal of $20,000, this initiative has been so well-received that the brand has now extended the effort through April with a revised goal to raise a minimum of $50,000. Customers will receive 15% off their order, no coupon necessary, with 15% of sales donated to Feeding America.
Babor. Since March 16th, Babor has amplified production at their Aachen, Germany facility to also produce hand sanitizer disinfectant. This is being distributed to those most in need, including police officers, nursing homes and medical facilities in the Aachen region. Babor also has initiatives in place to help the community impacted by COVID-19. These initiatives include: Online webinars and training for Babor partners, sending facial vouchers in e-commerce packages that consumers can redeem for a discount at one of Babor's spa partners once they are back on business and special financial arrangements for spa partners who qualify. Finally, Babor started the #baborunited campaign to encourage spa partners to donate disinfectants and unused masks to their local hospitals.
KM Herbals. KM Herbals launched a three-product that includes a hand sanitizer, air purifying spray and hand soap. This launch is in direct response to COVID-19 with the goal to provide the community with away to equip themselves against the virus. 
Universal Companies. Universal Companies has created a COVID-19 Toolkit for spa and salons to use that can help them communicate with their clients. This toolkit allows spa professionals to access a free set of tools including: Email messages and blog posts, ready-to-use social media posts, sanitation protocols and more. 
Beauty Changes Lives. CND and the Horst M. Rechelbacher Foundation are teaming up with Beauty Changes Lives to rally the professional beauty industry in response to COVID-19. This partnership is repurposing funds originally donated for scholarships to benefit relief efforts supporting licensed and aspiring spa professionals. 
CND & the Horst M. Rechelbacher Foundation are teaming up with Beauty Changes Lives to rally the professional beauty industry in response to COVID-19. A portfolio of $1,000 relief grants for beauty professionals is available for applications starting now: https://beautychangeslives.org/
Dermalogica. Dermalogica is swiftly pivoting to provide as many resources as possible to the professional skin care industry. Dermalogica will extend the affiliate program to all accounts and provide increased commission which can be redeemed in cash back or product vouchers. They will also be allowing skin therapists to order necessary products and have a 30-day grace period before payment is due, and they will allow business professionals to ship directly to their homes rather than the registered business address. Finally, Dermalogica will also be allowing up to $500 cash back with free return shipping on unopened retail and professional products within the next six weeks. 
Related: Dermalogica Hosts Webinar Addressing Coronavirus Impact
Saint & Sinners. Saint & Sinners began a series of cocktails and conversation on March 30, 2020 to connect with their clients and offer friendship during this time. They are also donating cases of shampoo and conditioner to people on the front lies to provide them with some pampering during this time.