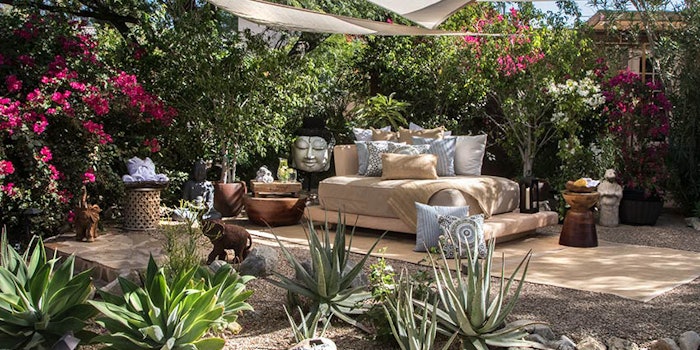 We Care Spa, in Desert Hot Springs, California, has entered the decade by welcoming a new general manager to its team and expanding with 12 suites across four new buildings. The spa, which has garnered respect for its fasting, detoxification and education, has plans for further enhancements on the horizon.
General manager
He most recently served as general manager of The Inn at The Five Graces in Santa Fe, New Mexico. Within 18 months of his start date, The Inn earned Travel + Leisure World's Best Awards and Conde Nast Traveler Top 5.
Prior to his role at The Inn, Geurin also served on the pre-opening executive team for Sunrise Springs Spa Resort in Santa Fe. He guided this destination-spa property to No. 2 on Trip Advisor's rankings in less than two years.
"During his various roles as general manager and a hospitality consultant, [Geurin] oversaw all aspects of hotel operations," We Care Spa CEO Susan Lombardi said. "He played an instrumental role in uplifting the brand image of various hotels and resorts and bringing them to prominence."
"I want to be a part of taking an already-incredible guest experience and making it even better," Geurin said, regarding his move to We Care Spa. "We're going to focus on enhancing the guest stay with new cutting-edge treatments and equipment, along with continuing our dedication to providing superior service. There's no place like We Care Spa in the world. We're only going to make it better."
Expansion
Phase 1 of the now-completed renovations include an expansive pool with desert views, a eucalyptus steam room and an outdoor fire pit, as well as the 12 new, 600-square-feet suites, which include:
Deep soaking tubs with 8' glass shower surround.
Custom furniture with stone tops and spacious desk area.
Single-king bed or double-queen bed options.
In-room refrigerator for the daily delivered fresh juices and in-room insta-hot water for detox teas.
Large patio with pergola and day bed. Two Presidential Suites include additional outdoor space with a firepit and extra outdoor furniture.
Views of Mt. San Jacinto and We Care Spa's private desert scape of 100 acres.
Phase 2 is centered on the main building to include a grand entrance, lobby, outdoor gardens, remodeled treatment and colonic rooms, six new treatment rooms and a new boutique shop.
Also, to come are seven new guest rooms, five of which are poolside, a new gym, Wellness Room and Salt Room. The Salt Room will include a halogenerator to atomize the salt ions and increase absorption when breathed in.
Wellness Therapies planned:
Red Light LED Therapy, known to restore joint motion and redevelop muscles to relieve aches, pain and stiffness.
Exercise with Oxygen Therapy (EWOT), which greatly enhances body oxygen levels while on a stationary bike.
Pulsed Electro Magnetic Field (BEMER PEMF) Therapy, which increases blood flow to nourish every cell.
We Care Spa may be experienced in packages of eight, six or three days. Packages include:
Luxury lodging and organic room amenities.
Access to all daily yoga classes, educational lectures and demonstrations.
Colonics and/or digestive release.
Use of all specialized equipment, infrared dry saunas and steam room.
All juices, teas and supplements needed for the cleanse.
"With the new therapies, we will add the latest technology to our tried-and-true detox protocol and treatments," Geurin said. "We Care's desire to detoxify your body, revitalize your mind and restore your spirit actually delivers. Additionally, we will supplement our educational offerings with guest lecturers, resident wellness specialists and a more varied selection of classes and workshops."