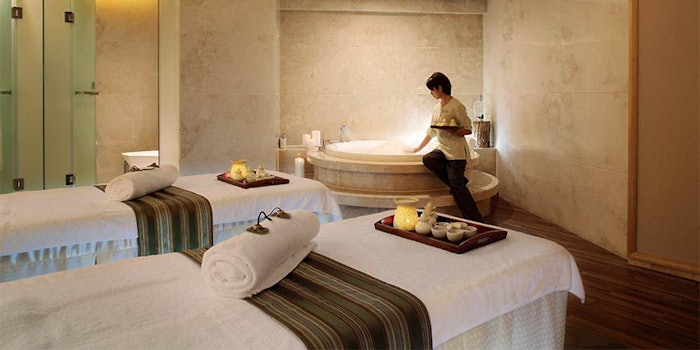 U.K.-based resort operator Almarose Hotels and Resorts has announced a partnership with luxury skin care brand Elemis.
Elemis will provide treatments and products at 17 spas across the Almarose portfolio and include: Hampshire Centre Court Hotel, Norton Park Hotel, Oulton Hall Leeds, Stratford Manor Hotel and Telford Golf and Spa Hotel.
Treatments from Elemis' Biotec range, which offers eight customizable facial treatments, designed for all skin types, powered by five treatment technologies, will be available at all of the properties. The resorts will also offer a range of Elemis treatment packages.
"We are currently in the middle of a very exciting time for our business, with the Elemis partnership aligning perfectly as we continue to invest in our spa product," Dave Heap, director of leisure and spa at Almarose, said.
Heap continued, "The sheer variety of treatments, namely Biotec facials, that come with the Elemis brand is a huge factor in why we chose this particular partnership. We couldn't be more pleased with the knowledge and support we have already seen from the Elemis team."
"We have long admired Almarose and are thrilled to be launching as the sole provider of treatments and products into the spas at 17 of their resorts," Harrison Gregory, sales director at Elemis, said. "We look forward to working with the Almarose teams to deliver a luxury spa experience to guests."