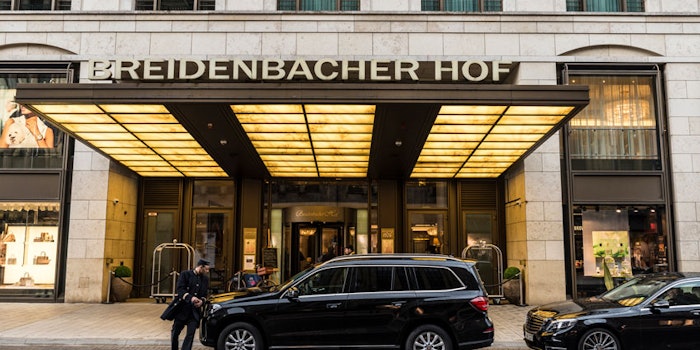 Peter Droessel, hotel spa consultant, has partnered with Dior to create a 24-hour wellness concept. This concept, named CitySpa Cocoons, is being introduced to the Capella's five-star Breidenbacher Hof hotel in Düsseldorf. The CitySpa Cocoons offer tailored treatments in noiseless circular cocoon treatment rooms to help create a more relaxing atmosphere. There will be four treatment cocoons in the hotel as well as a cocoon for consultations. 
There is also the concept of the Forest Air treatment, which uses specialist breathing stations from Spiroyal, that comes together with the CitySpa Cocoons. Droessel and his staff will be managing the spa on behalf of the hotel, and they will take reservations for treatments up until 11 p.m. Once this time has passed, guests will be able to contact the spa hotline to connect to a Cocoon holistic therapist. The therapists in the spa will all be trained by Droessel. 
Dior is the cosmetic partner with this spa, and this is the only German CitySpa with the Dior Homme System. This is a treatment that is specifically tailored to men's skin. Droessel plans to expand these Cocoons to other properties.